Nov 7 2011 2:32PM GMT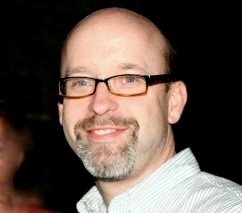 Profile: Todd Morrison
SAP is applying its Rapid Deployment (RDS) software model to its in-memory technology. The move, according to SAP, is a response to customers SAP says are looking for a way to deploy HANA faster, easier and more predictably than they can now,
Like the existing RDS applications, which are designed to be part of larger enterprise applications that address a certain function or specific need, the RDS packages for HANA are centered around more straightforward use cases. So far, that includes deploying the SAP CO-PA Accelerator software, or using HANA for faster BusinessObjects reporting, according to Phillips Hofmann, head of SAP RDS communications.
SAP is also launching an RDS package for the Sybase mobile sales application for SAP CRM.
Like with other RDS applications, the new packages are designed to take some of the guesswork out of deployment, and allow customers to get things up and running in eight weeks. Hofmann declined to say how many customers had purchased the packages, or what the cost was. However, the cost of the HANA appliance is not included in the RDS price.
"The goal of it is to make it so that you have the transparency of what the pricing is, the timeline, everything.  It's like a Happy Meal, where you know what you're getting," Hofmann said.