Aug 3 2012 1:52PM GMT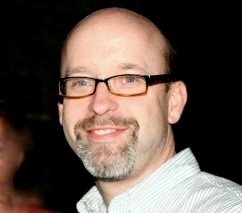 Profile: Todd Morrison
SAP is aiming to help organizations better understand their customers with the release of a new Rapid Deployment Solution (RDS) for sentiment analysis with SAP HANA in-memory database technology.
Customers can pull information into the software from a range of social media channels like Twitter and Facebook, any site that makes its APIs (application programming interfaces) public, according to SAP. The application performs a semantic analysis on the content and users can view the results with SAP BusinessObjects software.
Any helpful or relevant information gleaned from the analysis can also be integrated with structured data sets for further analysis, perhaps as part of an effort to launch a new sales or marketing campaign.
SAP proclaims the software, which has to be run in conjunction with the SAP HANA in-memory database platform, can be deployed in less than six weeks. But Doug Henschen of Information Week takes the news with a huge grain of salt. He writes:
For starters, many companies would be hard pressed to get a conventional database appliance into meaningful production use in less than six weeks, yet here is SAP saying you can deploy what will be entirely new types of systems for many of them–an in-memory database requiring specific new hardware and a sentiment analysis application–at break-neck speed.
What really raises doubts, however, is the fact that SAP has virtually no track record in social network sentiment analysis. Yes, BusinessObjects acquired Inxight, and its natural-language processing and text analytics technology way back in 2007 (before SAP acquired BusinessObjects). But it didn't do much with that technology until it was reintroduced last year–just in time for the fervor around all things social.