Jul 17 2012 9:00PM GMT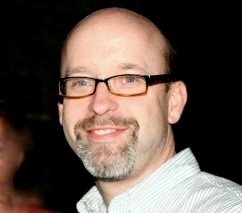 Profile: Todd Morrison
SAP made SAP BusinessObjects 4.0, Feature Pack 3 generally available today, claiming a raft of new bells and whistles when it comes to mobility, data integration and social media.
For starters, SAP claims Feature Pack 3 answers a growing demand to accommodate "big data" by adding support for HiveQL data sets.
"Now, within that same exact information design tool you've been using all along, we support HiveQL, so you can start to bring in, mash up, information from Hadoop to your BI environment," according to Jason Rose, vice president of business intelligence marketing for SAP.
On the mobile front, SAP says tighter integration with SAP Business Explorer now lets users manipulate and drill down on data in ways they weren't able to before using what it calls "exploration views." SAP says the new BOBJ update is also more closely tied to the Sybase Unwired Platform (SUP), given that so much of analytics is consumed on mobile devices.
Feature Pack 3 also lets users run operational reporting off of SAP ERP application and multi-source universes. SAP has also integrated its StreamWork social platform with Feature Pack 3, letting users collaborate on BI documents.
In other news, SAP announced that the new 1.0.1 version of SAP Visual Intelligence now supports Excel and .CSV files, whereas the initial release only worked with HANA data sources, a criticism of some analysts. SAP also said that Visual Intelligence is now integrated with SAP StreamWork, allowing users to collaborate on data visualizations.