Sep 21 2012 5:31PM GMT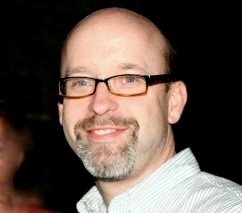 Profile: Todd Morrison
This week, SAP announced the opening of its new SAP Mobility Design Center, aimed at helping its customers build custom mobile applications.
The center, based at the company's headquarters in Palo Alto, Calif., is intended to be a "one-stop shop" for building custom apps — in as short of time as possible — for the Sybase Unwired Platform.
But a big part of what will happen at the center is education, according to Richard Campitelli, who oversees the design center and is the head of mobile services for SAP.
Customers, especially those new to mobility, will start with a two-day "discovery" workshop to begin laying out their vision and the use cases for their ideal mobile application.
That's often when their plans first hit a snag, Campitelli said.
"They want to build an application they've been thinking about for their PC on their mobile device, which isn't really practical," Campitelli said. "So you have to focus on what are the core experiences or transactions that they really need to execute, and then [look at] what are the best ways to enable that on a mobile device — given the restrictions like the amount of screen space on a phone or tablet."
Often, customers want to emulate the consumer applications they see on the marketplace or they've used themselves, but are unaware of other considerations that go into building an app, he said.
"They have a sense that the application should work just like [those they download off of] iTunes.  It should be simple, easy to access," Campitelli said. "[But] they really aren't aware of the contingent issues like security, data integrity, or all the components of running a world-class ERP-style application in an enterprise framework. Customers are really confused about what they should do."
When it comes to building the app, Campitelli said they first construct wireframe designs based on how the application will be accessed and used according to the company's own processes.  Once that's nailed down, SAP helps the customers design how the back end of the application will work.
"It's a little different approach. Instead of process design, and then systems design, it starts at the experience first and works backwards."