Jul 27 2011 1:41PM GMT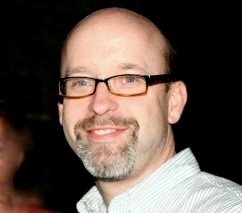 Profile: Todd Morrison
As if Google wasn't already everywhere in our lives, the omnipresent tech company has found another inroad, this time with some pretty interesting use cases for businesses.
SAP has embedded Google's mapping APIs – the same ones from Google Maps and Google Earth — within BusinessObjects, which allows companies lay their data over maps for a more visual interpretation of the data with a kind of geospatial dashboard. The idea is not a new one, however.  "Mash-ups" have been around in the consumer space for years, just not with enterprise applications. Not only are they looking at their own data, but companies can also upload their own maps as well.
As SAP put it, customers can now understand the "where" of their information, as well as global, regional, and local trends affecting their businesses.
That means that a cell phone service provider could lay reams of user call data over a map of the company's cell phone towers and zones of service, determining usage patterns and looking at where calls were getting dropped. That might help them determine whether it's a matter of not having a strong enough signal, or whether a cell phone tower is simply taxed beyond capacity.
Additionally, given that home foreclosures happen in some neighborhoods more than others – and can spread like a bad rash – banks can look at the data to help stem their losses, according to Jonathan Becher, executive vice president of marketing at SAP.  They might drop interest rates in those areas most likely to be hit next, losing a bit of money in the short term, but saving money overall by keeping paying customers in their homes.
While the Google APIs will be available as a part of SAP BusinessObjects BI/EIM 4.1 later this year, it will also become part of Sales OnDemand in the near future, Becher said. Since the application is mobile-friendly, sales reps with 10 locations to visit in an area could look at a map on a tablet combining sales data and the locations of the accounts, in order to help the rep prioritize which locations to visit.
And, since the application is married to BusinessObjects, maps can be used in conjunction with real-time data being processed by SAP HANA and in-memory applications.
SAP's relationship with Google has in the past yielded things like Google making SAP StreamWork available in their marketplace.  Not a huge deal.  To me, this seems like something so beneficial to companies that it begs the question: why didn't they think of this before?