Nov 13 2012 7:35PM GMT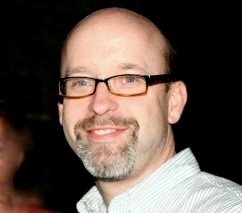 Profile: Todd Morrison
As reported this morning, SAP took the stage at the combined TechEd/Sapphire Now conference in Madrid to announce it is finally rolling out SAP Financials OnDemand. While the news wasn't totally unexpected, the move represents a pretty large jump forward for SAP's portfolio of cloud-based applications.
At the same time, SAP also announced the SAP 360 Customer package, basically a hyped-up version of SAP CRM that runs on SAP HANA, the company's in-memory database platform.  The product is the first to fulfill SAP's promise to start running ERP transactional processes on HANA.
Nick Heath spells out some of the benefits of SAP 360 Customer:
SAP 360 Customer will offer real-time text, transaction and analytics processing to generate immediate insights into customer preferences and behavior, he said. Analysis can be carried out on both on internal company data and external data, such as posts on social networks, and results can be delivered to a range of mobile devices.
At the same time, Doug Henschen sounds a note of caution as the HANA road map continues to play out:
SAP has long promised that running both transactional and analytical workloads on a single database would drive "dramatic simplification" by eliminating layers of complexity and data redundancy built into conventional architectures.
With applications like CRM and analytics like data marts, warehouses and analytic apps running on a single database, SAP says HANA will consolidate the database layer. That's the vision, but with just one major core app now supported (with CRM now moving into beta on HANA), customers will still need a separate database(s) for all their other transactional applications.
SAP is also releasing Service Pack Stack 5 (SPS 5) for HANA, which includes support for real-time streamed data processing, embedded analytics, and enhanced text analytics that give customers the ability to filter files, identify entities and do sentiment analysis in 31 languages — all within HANA, according to SAP.  SPS5 is intended to help developers build applications to run on HANA more easily and add business rules to those applications.
SAP also announced several new Rapid Deployment Solution (RDS) packages for helping customers connect to its Ariba Network, including product catalog integration between components of the SAP Business Suite, such as logistics material management and supplier relationship management and the network.  SAP also announced another package for purchase order and invoice automation that allows automated exchange of documents in the procure-to-pay and order-to-cash processes.