Sep 21 2011 1:42PM GMT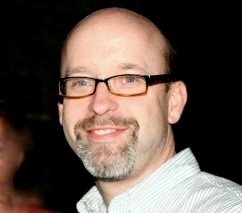 Profile: Todd Morrison
One company's recent deployment of SAP for Banking is a good reminder that in the end, change management is all about "people strategies."
As a part of its SAP deployment, Home Trust, a mortgage lender in Canada, identified people throughout the company who would have a key role in propelling the project forward at the employee level, and then gave those key adopters additional, specialized training so that they could answer fellow employees' questions about the new system. Home Trust identified roughly 35 people out of its 500 employees to become super users.
Some were directly involved with the project from the very beginning, according to Home Trust CEO Martin Reid.  In many cases, the super users already had higher technical skills than many of their employees and were therefore good candidates to become experts on how the new ERP functioned, and its benefits.
"They were the key people to talk to for information before go live, and definitely after go live," Reid said. "They were the first line of questioning if anyone needed any help.  That proved very successful."
Using super users isn't a new idea, of course, just a good one. Loads of others have written about it, and consultant Christian Matz recommended the practice in this piece I wrote this past spring.
Joe Dollries, a consultant with itelligence consulting in Cincinnati, Ohio, writes that super users also help take the heat off of precious IT personnel. Effective super users, he goes on to say, need to care about the process team's success and love learning in general.  But they also need to be good problem solvers and good communicators, as well as adapt to change easily.
There are other advantages to using super users, too, beyond making the transition smoother for business users.  As has been noted, it's also a lot cheaper to use employees as trainers than consultants.