Feb 7 2012 9:01PM GMT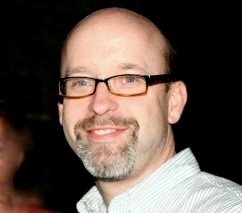 Profile: Todd Morrison
As I wrote last fall, SAP will roll out enhancements to its Business Suite software on a quarterly basis as a way to deliver newer technologies faster, and with less disruption.
On Monday, SAP announced the first round of the "incremental updates" it's going to make available to SAP customers.
The changes include, according to SAP:
Improved analysis of suppliers' performance within the SAP Supply Network Collaboration (SAP SNC) application
A new marketing user interface (UI) that allows users to interactively compile target groups for marketing campaigns from multiple high-volume data sources
A new UI in the SAP Enterprise Asset Management (SAP EAM) application that includes enhanced functionality for worker safety and risk management
Simplified receipt submission processes within SAP Travel Management
Better batch handling, cost planning, and label printing for manufacturers
Embedding of consume-to-cash processes within the CRM application
SAP did not say when the changes will be made available to customers, only that they're currently in ramp up. That said, though this initial list doesn't yet include enhancements involving some of their newer technologies around mobility or in-memory computing that SAP said would make its way into the rotation, it's a pretty solid start. Will the quarterly enhancements pay off as a way to increase satisfaction among its customer base? We'll see.