Sep 24 2012 8:25PM GMT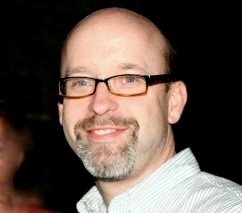 Profile: Todd Morrison
Looking to give businesses a way to tackle BI and "big data" in one fell swoop – with packages suited to their size and needs – SAP today announced four new analytics packages that combine SAP BusinessObjects BI, Crystal Reports, Sybase IQ, and SAP Data Integrator software.
"What we've done here is brought together best practices, industry, and line-of-business content with our BI solutions, Sybase IQ and data integration into a complete package, at a very compelling price point, so that customers have everything they need to start to get going with analytics, and do so in a way that it's a high performance solution," SAP said in a statement.
ZDNet's Rachel King gets to the packages' nexus of analytics and big data:
Specifically, that means accessing and analyzing transactional data across enterprise systems and the web, including social networks, to get a better grasp in real-time about what consumers are thinking about products and brands.
SAP asserted that the infusion of analytics technologies will enable business of all sizes to be able to manage big data with advanced business intelligence capabilities for solving specific business problems with this consumption model.
SAP also boasted about the bundles' discount price, noting that for just 20% more than the price of BusinessObjects alone, customers get the rest of the software included.
Jayne Landry, a vice president of solution marketing at SAP charged with overseeing the new products, said including best-practice content tailored for key industries and lines of business with database and integration software will help companies deploy the applications in a faster, more comprehensive way.
"What we've been hearing from IT is 'we know about the tools, but we don't know about the use cases.'  And the line-of-business users are saying 'we know we want to take advantage of analytics, but we're not sure about what's possible,'" Landry said.
"By developing this solution, and focusing on delivering those use cases and content, it enables line of business and IT to come together and have a conversation about what's possible, and then rapidly put that into action."
The four packages are: