May 3 2012 6:24PM GMT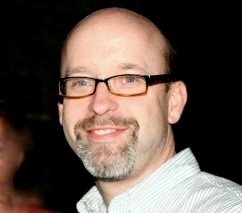 Profile: Todd Morrison
Who needs pay-per-view boxing when you can watch two of the world's largest tech companies hold their own enterprise software version of Fight Club, with millions of dollars in future sales at stake?
SAP, which has typically jabbed Oracle not by name but with thinly-veiled references in the past, has decided to go toe-to-toe with Oracle over its claims about the cost and validity of SAP's HANA in-memory database platform.
"Traditionally at SAP, we've taken the high road when it comes to responding to these claims, as nearly 100% of what Oracle says is inaccurate and designed with one thing in mind: To protect their established revenue base," writes Steve Lucas, who oversees business analytics and database technologies at SAP, in a column addressing Oracle's criticisms.
The most recent dust-up began, of course, with SAP's assertion that it was looking to become the world's number two database provider on the strength of its HANA and Sybase database products, besting other database providers like IBM and Microsoft in the process, and then breathing down Oracle's neck.
Oracle, which has long since trivialized SAP's in-memory plans (or tried to give the impression that it didn't care), is now pushing back hard, writes InformationWeek's Doug Henschen:
Executive VP Thomas Kurian took the slams a level deeper on Friday with a one-hour Webinar clearly intended to sow seeds of fear, uncertainty and doubt in the minds of would-be Hana customers. The session was billed as an Exalytics seminar, but each point set up a contrast with Hana. Kurian claimed, among other things, that SAP's product costs five times to 50 times more than Exalytics and that it doesn't support SQL (relational) or MDX (multidimensional) query languages, requiring apps to be rewritten to run on the new database.
That led to the near all-out counter response from SAP that included Lucas and SAP chief technical officer Vishal Sikka, writes PCWorld's Chris Kanaracus. Sikka disputed Oracle's claims that Exalytics was cheaper, and that HANA came up short on a number of points:
"These guys still keep saying HANA doesn't scale out," Sikka said. "That means one of two possibilities. They don't want to believe it, or that they are just lying."
Oracle also contended in the presentation that HANA doesn't support unstructured data. This is inconceivable given that HANA is partly based on SAP's TREX technology, an unstructured text search engine, Sikka said.
But as Dennis Howlett writes, the Exalytics vs. HANA in-memory database comparison isn't exactly apples-to-apples:
HANA is not about the database at all. The database merely serves as one part of a much more sophisticated model that SAP is developing. It centers around the new kinds of application that would not be possible without HANA. HANA is therefore much more than a technical database, it is an entire stack designed to do two (basic) things:
1.                   Chop out layers of complexity in enterprise application landscapes
2.                   Serve as the foundation for any number of applications that developers can dream up.
When viewed in this way, SAP represents a far more potent threat to both Oracle and IBM than when seen only through the eyes of the database argument, albeit the database element must be of genuine concern to its competitors.
SAP will no doubt use the upcoming Sapphire conference to once again try and knock down Oracle's charges. Will all this back and forth clarify SAP's claims about HANA, or confuse customers that may already be confused to begin with?