Mar 20 2012 6:47PM GMT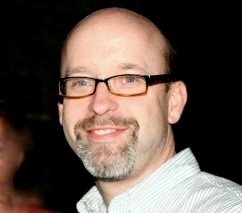 Profile: Todd Morrison
SAP is doing a few things right when it comes to its IT education courses, according to a new report by IDC.
While most vendors offer training on a wide range of applications, SAP has distinguished itself by being one of the few that provides training even for software that's still in beta-testing mode, according to the report. Training users on beta software allows the company to fix bugs and flaws in the training process as well as the software itself, according to the consulting firm.
IDC compliments SAP on the introduction of SAP Workforce Performance Builder, which helps companies create, deploy, and track employee training. It also commends SAP for improvements to its SAP BusinessObjects Knowledge Acceleration tool, which provide training on a number of BOBJ products, and SAP User Experience Management, a third-party tool which helps companies gauge how well employees are using the SAP software and using that feedback to help tailor customized training.
So what should SAP be doing better? For one thing the company needs to continue working on "life-cycle training," according to the report.
"SAP's focus on understanding and responding to the life cycle of training needs of its clients is increasing — from familiarization and implementation training to user training, advance user training, and finally to upgrade or gap training. The life-cycle concept can help assure customers that their training needs will be appropriately addressed as their needs and uses of the supported products evolve over time."
Better search capabilities within the training modules would be another:
"While search capability is improving, the keyword search extends out neither to the broader SAP nor to the support-specific sites. Additionally, its keyword searching allows for only a single keyword — leaving much of the "finding" to the user. If users know they are looking for a specific course, this may be acceptable, but if they are trying to answer a particular support question and search the main site or support sites, the appropriate course or curriculum is never offered as a solution. This is a common problem for training vendors and represents a disconnect between training offerings and the problems users are trying to solve."