Feb 11 2011 9:31PM GMT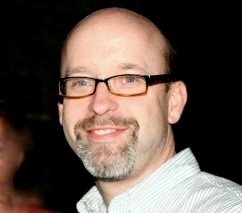 Profile: Todd Morrison
This week I had the chance to look at a couple of new reports that address the confusion over SAP's business intelligence roadmap, each coming to the same basic conclusion:  the problem isn't getting any better.
While previous surveys have indicated dissatisfaction with SAP's BI direction in general among SAP's user base, a new survey by Wellesley Information Services found that 62% of SAP's BI customers say they don't have enough information – or don't know if they have enough information – to understand SAP's BI roadmap.
At the same time, a new Gartner Magic Quadrant report essentially arrives at some of the same conclusions, citing SAP users' hazy understanding of BI migration, implementation, and integration choices before them.
Given those findings, many customers are no doubt hesitant to move forward with BusinessObjects integration projects, which should concern SAP as it gets ready to launch BOBJ 4.0 later this month.
Confusion was to be expected in the aftermath of SAP's purchase of BusinessObjects more than three years ago, according to Gartner. After all, it's an unavoidable result of any acquisition. However, things normally return to "pre-acquisition" levels of stability following the acquisition, and they haven't.
The good news for SAP – if you can call it that – is that Oracle and IBM are having the same kind of protracted problems that stem from their own BI acquisitions.
But the idea I find most interesting in the report is its suggestion that things may not get any better for any of them, or at least anytime soon.  Stating that "acquisition transition malaise is the new normal," the Gartner report goes on to say:
Oracle's weaker satisfaction ratings in this year's survey results, along with ongoing dissatisfaction among IBM and SAP customers for the past three years in a row post acquisition, suggests that transition disruption for these vendors may be chronic, and dissatisfaction the new normal. These vendors have new programs in place to improve the customer experience, but they have not yet produced positive results.
One example of the confusion and concern SAP has created among its base can be seen in its recent launch of BusinessObjects Analysis for Microsoft Office, an Excel-based front-end analysis tool for OLAP data sources, which is the BusinessObjects replacement for SAP BEx Analyzer according to Rita Sallam, the lead author of the Gartner report.  SAP BEx Analyzer customers are being encouraged to purchase the new product and are unhappy that this like-for-like functionality isn't considered an upgrade under maintenance, she said.
It's clear SAP still has its work cut out if they're going to turn these perceptions around.   Is time running out before its BI customers are stuck with a sense of malaise forever?