---
May 16, 2011 3:52 PM
At SAPPHIRE NOW this morning, SAP announced the release of SAP BusinessObjects Enterprise Performance Management 10, which "moves EPM best practices beyond the finance department to managers throughout the company."
This release is prepared for SAP HANA and incorporates mobile capabilities. "The new release of our EPM solutions and analytic applications reinforce our market leadership and bring SAP's vision for business analytics full circle," said Bryan Katis, vice president, Enterprise Performance Management Solutions, SAP.
You can read the full press release at the SAPPHIRE NOW newsroom. In addition, see SearchSAP.com's expert Bill Newman's take on the new release in his article "SAP BOBJ EPM 10 introduces new UI, data handling."
May 13, 2011 2:36 PM
With just a few days to go before heading down to SAPPHIRE NOW 2011, it's time to finalize those agendas and set up meetings. SearchSAP will be at the event all week – you can follow the conference live on our SAPPHIRE NOW & ASUG Annual Conference 2011: Special report page, where we'll be posting videos and articles live from the show floor.
Before you head out to the airport, load up your favorite iDevice with the following articles and you'll be ahead of the game:
You can also follow the editorial team on Twitter throughout the conference:
I will be at the conference Monday and Tuesday and look forward to meeting many of you. If you'd like to meet up at the conference, send me a note @jacquelynhoward. I'll be tweeting and blogging about the highlights of the conference and welcome the opportunity to speak with you. I'm even bringing a camera along for those who are brave enough to be interviewed.
---
May 9, 2011 2:07 PM
The lessons to be learned from Marin County's spectacularly failed SAP implementation, and the bitter lawsuit it subsequently filed against SAP and system integrator Deloitte Consulting as a result were the topic of a Wednesday conference call.
One of the takeaways from the call is that while it's unclear who did what, and how badly, it's a safe bet that all three sides share blame in that disaster, including Marin County itself.
"It's their project," said ERP consultant Eric Kimberling, one of the two panelists on the call, referring to the municipal government. "They own this."
In fact, the customer frequently shares responsibility for any failed ERP implementation, according to independent SAP consultant Bill Wood:
In many cases consulting firms or software vendors take the heat (and lawsuits) for ERP disasters when in fact it was the organizations own doing. Any list of the "top five reasons for ERP failure" makes it clear the organization is more than partially to blame.
When the client becomes disengaged and the project falls hopelessly behind schedule, consultants are left with no choice but to do it on their own. This not only feeds the consulting cost frenzy but management is left scratching their heads wondering why their ERP software (used successfully by many in the same industry) failed to meet their business needs.
In the end, it's the customer that has to drive and control the project, according to consultant Michael Krigsman, who wrote about Marin County's allegations last year, and moderated the conference call discussion:
Customers and software vendors cannot expect the system integrator to take final accountability for project success. Although vendors may be responsible to complete certain work, the customer must lead and drive the result. Customers cannot expect their integrator to prioritize, escalate, direct, and drive topics to closure.
More recently, Ingram Micro, a technology distributor in Australia, has reported lower profits due to problems with their SAP ERP implementation, though there's been no lawsuit yet.  Is it just the latest case of thee sides not working off the same page?
---
April 29, 2011 3:15 PM
A few weeks ago I looked at whether more companies were launching SAP projects.
While there's no definitive information on whether the economy is finally on the mend, most signs point to yes.  One HCM consultant later told me that business was as good as it's been in a long time.
That spending appears to be extending to the cloud as well. While not specific to SAP shops alone, companies are increasingly interested in spending money on cloud computing projects, according to a survey conducted by SearchCloudComputing.com.
A whopping 70% of companies said they have budgeted for cloud computing initiatives, up from 10% in 2010, the survey found. Even though the amount they're spending is still less than 10% of their budget, roughly half of the respondents said they have a roadmap in place for moving at least part of their operations to the cloud in the next six to 12 months.
That increase in cloud spending bumping is crowding out money that would have otherwise gone to non-SaaS projects, according to Jo Maitland.
Liz Herbert, a Forrester analyst, agreed.
"In some cases cloud is simply a new investment (additive)," Herbert wrote in an email.  "But, in many cases firms are moving solutions to the cloud, which dilutes existing investments in hosted solutions or on-premise. For example, we have seen a lot of salesforce.com replacements of Siebel."
The biggest growth in cloud applications includes CRM and human resources, email and collaboration tools, and supplier management, Herbert said.
Although it didn't meet expectations, SAP did announce yesterday a 26% increase in software licenses in the first quarter of this year.  One part of that increase – however small – is due to a growing number of Business ByDesign customers.  While it's languished at around 200 users for a while now, SAP says it's now doubled that figure, and can make good on its goal of getting 1,000 users by the end of the year.
"Customers like it. It's performing very well," SAP co-CEO Bill McDermott told me during yesterday's earnings call with reporters.
The number of on-demand applications that SAP has is slowly growing and Business ByDesign is on more solid footing.  Even so, is SAP moving fast enough to take advantage of the booming interest in cloud computing?
---
April 25, 2011 4:11 PM
Back in February, SAP announced the arrival of SAP BusinessObjects Enterprise Information Management (EIM) 4.0 as part of the overall SAP BusinessObjects 4.0 release. Since then, many have focused on the new and updated BI tools in this release, but I haven't heard many talking about EIM (apart from SAP).
I suspect some of this is due to the fact that many are unfamiliar with EIM and what it does. I confess, prior to the 4.0 release, I wasn't always clear myself. However, it's interesting to note that with the 4.0 release, EIM seems better integrated with SAP applications, especially SAP NetWeaver BW, Solution Manager, the Business Suite and HANA.
Although many companies would say that data management is a key priority, apart from master data management, the applications within EIM 3.1 were not exciting as the BI applications such as Web Intelligence and Xcelsius (no, I'm not ready to call this "Dashboards" yet).
Sue Hay, senior solutions manager for SAP BusinessObjects EIM, recently outlined some of the major changes and updates with EIM 4.0. While I now have a better understanding of the applications suite, I am curious how customers feel about these changes. With 4.0 is EIM now a part of the SAP conversation?
According to Hay, every part of SAP BusinessObjects has "had some major upgrades." In EIM, some applications that were formerly available separately (e.g., text analysis) are now bundled into new and updated applications (text analysis is now part of Data Services). Here are some of the highlights of the new release:
·         SAP BusinessObjects Information Steward: This allows organizations to improve the quality of their data. Companies can discover data through data cleansing, define data through validation rules and business terms and monitor data through dashboards and alerts. It includes the Cleansing Package Builder, which contains a business user interface for identifying common words and their variations and categorizing them according to the business needs.
·         Event Insight: This enables companies to continuously review what's happening with their data in real time and react as needed when situations go awry (as in when a company has a hot product that is mistakenly sitting in a warehouse instead of eager customers' hands).
·         Integrated access to the Business Suite through SAP NetWeaver BW 7.3: Using familiar business content extractors, companies can import non-SAP data (such as from third-party data warehouses) into the SAP system for consistent data management.
·         Integration with Solution Manager 7.1: This allows companies to view all the SAP software installed on their systems via the System Landscape Directory. They can also use controlled monitoring by using Solution Manager diagnostics from CA/Wily.
·         HANA modeler: This generates the initial loading jobs to HANA and uses Data Services to view and assess the impact on external metadata.
·         Common server and services layer: This enables companies to manage security and administration – such as passwords and password policies — for both BI and EIM in a single location.
·         Data quality management SDK: Through APIs including Java, .NET and C++, developers can apply tools such as global address validation, data matching and cleansing and geocoding.
I expect we'll hear more about EIM 4.0 at next month's SAPPHIRE. What are your thoughts on EIM? Do you think this is a project your company will explore in the next 12 months? Why or why not?
---
April 21, 2011 1:14 PM
Timing may or may not be everything, but when some of your biggest executives ditch you weeks before your marquee user show, it's at least a public relations embarrassment.
On Monday, SAP revealed that John Wookey, its celebrated head of its on-demand applications was leaving for "personal reasons." Meanwhile, its global chief marketing officer Martin Homlish is also leaving the company. Homlish is going to work at rival Hewlett-Packard, where he'll join former SAP CEO Leo Apotheker. Despite Wookey's denials, some wonder if he too might end up at HP after a brief hiatus.
So, instead of SAP talking about all the products that are going to be on display at the annual Sapphire Now conference in May, it was busy answering questions about the two executives and holding a conference call so that bloggers and analysts could hear from Wookey and his successor Peter Lorenz about the transition and that the move won't change SAP's on-demand strategy.
How much will SAP customers care about any of this?  Are these just temporary distractions?
According to Thomas Wailgum at ASUG News, Wookey leaving is "much ado about nothing."
Others aren't so sure.  Dennis Howlett writes that he recently spoke with Wookey, and left without the slightest idea anything was off.  He also walked away thinking that SAP finally had found its mojo when it comes to their SaaS/on-demand strategy due to Wookey's influence.
Such a sudden departure means something went wrong somewhere. When I spoke with my contacts inside the company, there was a similar sense of shock. In the two and a half years John has been at SAP, he built up a formidable reputation as a do-er and the results we recently saw in Sales On-Demand were impressive. What happened?
All of this adds up to one more thing to watch at Sapphire on top of an already long list.  I'm sure SAP will do its best to make sure customers don't leave with questions about its on-demand applications, given that the guru that oversaw their development during recent years is gone.  Will that be good enough for users?  Do they even care now?  I look forward to finding out in Orlando.
---
March 30, 2011 7:30 PM
Yesterday, I attended SAP Americas' webinar "Cutting Edge Use of In-Memory Analytics" with Steve Day, SAP Americas, and Penny Silvia, IBM Global Business Services. A key takeaway was that companies are placing less emphasis on reviewing historical data and are focusing more on using data for simulations to see how to move forward, according to Silvia.
In the middle of the session, Silvia polled the audience with the following question:
Q. Where should your organization apply in-memory technology? What functional areas or lines of business would benefit most?
1.       Business operations (e.g., supply chain and manufacturing): 42%
2.       Sales and marketing: 23%
3.       Business planning (e.g., workforce planning and budgeting optimization): 18%
4.       Financial analysis (e.g., profitability analysis): 16%
5.       Other: 2%
That said, it's interesting to note that some of the applications that are planned to work with SAP HANA include:
·         Trade Promotion Management (TPM)
·         SAP BPC powered by HANA
·         CO-PA
·         Sales Pipeline Analyzer
·         Inventory Movement
·         Billing Management
·         Smart Grid Analytics
·         Work Force Planning
Other key findings from the session:
·         SAP HANA is expected to be generally available late spring/early summer 2011
·         SAP HANA is not replacing SAP NetWeaver BW; it will sit underneath and power BW
·         No predefined set of content is available yet to run on SAP HANA—this will come later
Now SearchSAP.com is looking for your feedback. Where in your organization do you feel in-memory technology, such as SAP HANA, would work best? Or are you even considering it at this point?
---
March 10, 2011 4:38 PM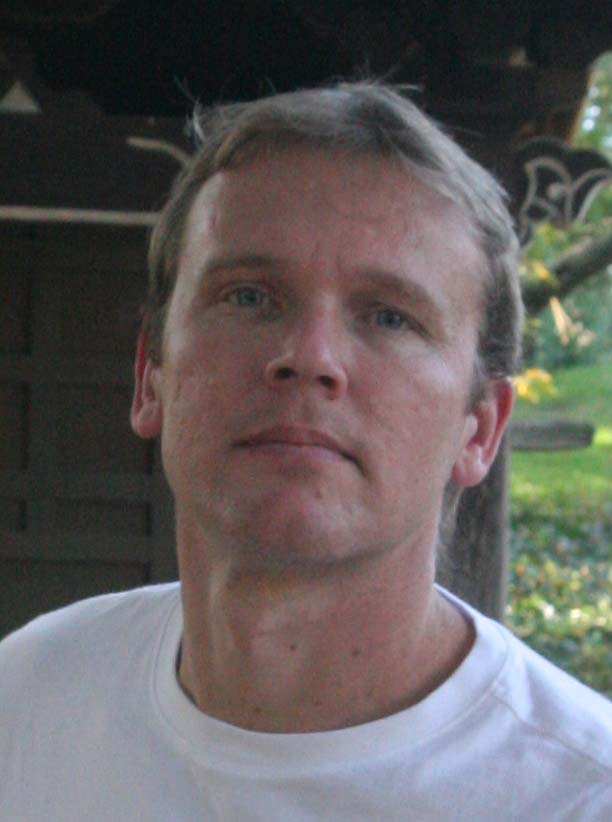 Profile: Barney Beal
SAP's Run Better Tour event in Boston yesterday focused squarely on the forthcoming in-memory applications for this year, five in particular.
Yet, over the course of the day there were a few items of longer term interest for SAP customers and just how SAP's strategy for in-memory technology might factor into their strategy. So, clearing out the notebook from yesterday's event, here are a few questions that came up and how SAP addressed them:
What kind of skill set will be required for people working with HANA?
"It's not a big skill set problem," said Sethu Meenakshisundaram, senior vice president of products and strategy for SAP Business Analytics. "You don't really need to learn about SQL."
People who understand ABAP and Java will be able to work with the appliance. HANA can run JavaScript and Python natively, Meenakshisundaram said.
In fact, amidst a particularly technical discussion with representatives from IBM, Medidata (a HANA pilot customer running a clinical trial management system) and SAP CIO Oliver Bussman, Meenakshisundaram said that currency conversions, one of the more complicated programming challenges and a heavy resource drain on the system can be written in C++. You don't need to write them in ABAP with HANA.
Will SAP's new in-memory applications be on-demand?
According to SAP CTO Vishal Sikka, "about 30%, but less than 50%" of the new applications will be offered on-demand.
"We will build an in-memory cloud ourselves," Sikka said. "The apps you see there, many we will deliver on demand."
SAP's recent releases of Sales OnDemand and Business ByDesign are already running partially in-memory. In fact, Sikka said, currently transactions are going into the SAP MaxDB database system and replicated into in-memory. Sometime next year, SAP will remove the database and they will run entirely in-memory.
What about the transactional system?
Clearly the initial focus on in-memory has been on the analytical capabilities — replacing data warehouses and speeding queries. Yet, SAP made clear it doesn't plan to stop there.
"At some point in the future SAP will be ready to run the transactional system," Sikka said. "It is in our roadmap. It is our stated intention."
SAP does plan on moving its entire portfolio to HANA, starting with SAP Netweaver BW this year, Business ByDesign 3.0 in 2012 and eventually SAP BusinessOne and SAP Business All-in-One.
Can you run other applications on HANA?
Since HANA functions as a normal SQL database, anything that can be done on a normal SQL database can be done on HANA.
"There's an incredible opportunity for basically anybody to build on top of HANA," Sikka said.
What does in-memory mean for the DBA?
Companies moving to HANA may free up some time for DBAs who traditionally worked with the analytical databases, according to SAP. With HANA there is minimal administration and no complex partitioning, according to Meenakshisundaram.
How much does it cost??????
SAP has historically refused to release pricing information and HANA and its in-memory applications are no exception. Certainly, for the pilot users and SAP's biggest customers in the Fortune 250, that might be less of an issue as much as what kind of return they're going to get for their faster querying times.
Medidata, was able to reduce a query of 17 tables 460 million transactions from 47 minutes to 2 seconds by running HANA, yet when Glen de Vries, president of the company, was asked to explain how that correlated to business value, his response centered around providing information to his customers faster. Many people at the event questioned whether SAP had provided a compelling use case for the business user.
So, while replacing a BW database and taking advantage of advances in hardware commoditization provide some justification for a HANA investment but if the real selling point is speed, businesses are going to need to think carefully about how valuable that speed is to them — and how much they're willing to pay for it.
Here's a couple other takes on yesterday's event.
Josh Greenbaum notes that there were some reasons for the SAP business user to get excited and Dennis Howlett wonders who was convinced and questions SAP's release schedule.
---
February 11, 2011 9:31 PM
This week I had the chance to look at a couple of new reports that address the confusion over SAP's business intelligence roadmap, each coming to the same basic conclusion:  the problem isn't getting any better.
While previous surveys have indicated dissatisfaction with SAP's BI direction in general among SAP's user base, a new survey by Wellesley Information Services found that 62% of SAP's BI customers say they don't have enough information – or don't know if they have enough information – to understand SAP's BI roadmap.
At the same time, a new Gartner Magic Quadrant report essentially arrives at some of the same conclusions, citing SAP users' hazy understanding of BI migration, implementation, and integration choices before them.
Given those findings, many customers are no doubt hesitant to move forward with BusinessObjects integration projects, which should concern SAP as it gets ready to launch BOBJ 4.0 later this month.
Confusion was to be expected in the aftermath of SAP's purchase of BusinessObjects more than three years ago, according to Gartner. After all, it's an unavoidable result of any acquisition. However, things normally return to "pre-acquisition" levels of stability following the acquisition, and they haven't.
The good news for SAP – if you can call it that – is that Oracle and IBM are having the same kind of protracted problems that stem from their own BI acquisitions.
But the idea I find most interesting in the report is its suggestion that things may not get any better for any of them, or at least anytime soon.  Stating that "acquisition transition malaise is the new normal," the Gartner report goes on to say:
Oracle's weaker satisfaction ratings in this year's survey results, along with ongoing dissatisfaction among IBM and SAP customers for the past three years in a row post acquisition, suggests that transition disruption for these vendors may be chronic, and dissatisfaction the new normal. These vendors have new programs in place to improve the customer experience, but they have not yet produced positive results.
One example of the confusion and concern SAP has created among its base can be seen in its recent launch of BusinessObjects Analysis for Microsoft Office, an Excel-based front-end analysis tool for OLAP data sources, which is the BusinessObjects replacement for SAP BEx Analyzer according to Rita Sallam, the lead author of the Gartner report.  SAP BEx Analyzer customers are being encouraged to purchase the new product and are unhappy that this like-for-like functionality isn't considered an upgrade under maintenance, she said.
It's clear SAP still has its work cut out if they're going to turn these perceptions around.   Is time running out before its BI customers are stuck with a sense of malaise forever?
---
January 9, 2011 3:07 PM
Think SAP would like to switch the Business ByDesign narrative from stories about product delays and cloud strategy gaps to customer wins and market momentum?
Some of the analysts I've spoken to recently think SAP may get that chance.   
For one, there's the software development kit (SDK) that'll be a part of the 2.6 release scheduled for this month, which will help build out the Business ByDesign platform and grow the ecosystem as a whole, a key part of building momentum for the application.  That should definitely help.  On the other hand,  some wonder just how simple or sophisticated the SDK will actually be. As Dennis Howlett put it last fall, it's hard to get developers excited when you're talking about such a small universe of users.
At the same time, SAP has been launching Business ByDesign to an increasing number of countries, which proves that SAP thinks it's ready for a bigger stage, said Brian Sommer, an analyst and founder of TechVentive.  By the end of this summer, that total should be up to 11, including Austria, Switzerland, Canada, Mexico and Australia, up from the original six it started with. 
 "I'm actually pleased to see SAP kind of really start to take the gloves off of this product, and open it up for more markets, more people to sell it and implement it," Sommer recently told me.
Others have also expressed optimism for the on-demand application.
In his blog, analyst Joshua Greenbaum recently wrote that Business ByDesign's chances look better than they have in a while, in no small part because of SAP's goal of selling into its bigger customers, for use by subsidiaries:
SAP's [on-demand] prospects look good, starting with Business ByDesign: In addition to its standing as an ERP on-demand product for the mid-market and the subsidiaries of large enterprises, SAP's Business ByDesign has been reworked into a multi-tenant platform that will support the bulk of the company's on-demand initiatives. NetWeaver, the once and future technology platform of SAP, is being reconfigured to support a hybrid on-demand, on-premise world of SAP core apps (the Suite) and edge apps (existing and pending on-demand and on-premise apps). And SAP will throw some key technologies, like in-memory computing, into the mix, hoping to drive specific competitive advantage into its efforts.
The role of ByD in the subsidiaries of SAP's large enterprise customers is particularly interesting, as these customers are desperate for low-cost functionality and innovation that won't put them in conflict with their headquarters. SAP told the analysts that its 400 top customers have 143,000 subsidiaries between them. That's a helluva starting point for building a strong ByD customer base.
Of course, there are those like SAP analyst Jon Reed, who told me that Business ByDesign got a bad rap from a lot of analysts merely because SAP released it too early.  There's a difference between bad timing, and missing the window altogether.  "Did they miss their opportunity?  I don't think they did," Reed said. 
So, is SAP ready to take the gloves off with Business ByDesign, and finally grow the number of users from a couple hundred into the thousands?  Or it will continue to underperform?  How eager – or hesitant – will SAP be to talk about Business ByDesign at Sapphire this spring?  How much progress in ByDesign's numbers – if any – will SAP be able to claim by then?
---