---
May 14, 2009 7:42 PM

Profile: Mperkins
Having just returned from my first up-front exposure of the SAP world at Sapphire this week, I'm left to sort though all of the sessions and news announcements to see what I thought was the most interesting. At first thought, I'd have to say it was the company's approach to sustainability.
The idea of "going green" is nothing new for the company; late last year, SAP said it wanted to help its customers drive corporate sustainability with its ERP software. But it was SAP's approach, which leans more towards the business benefits of sustainability rather than the environmental, that grabbed my interest during a roundtable session Wednesday.
May 14, 2009 6:40 PM
Business ByDesign, SAP's on-demand ERP, didn't get too much play at Sapphire this year. With the product still under construction, there wasn't too much to announce.
The big problem seems to be delivering on-demand software in a "profitable" way. This InformationWeek article offers a great behind the scenes look at what's going on with Business ByDesign, including what types of "major reconstructive surgery," it may need before it can be profitable enough to make generally available.
Cloud computing is the "OctoMom" of the technology news industry. And it's tempting to think that because SAP doesn't have an on-demand ERP in the market, it's, as this Reuters article states, "being left behind" as other vendors sell the software.
But just because Business ByDesign isn't on the market yet, does it mean SAP's behind in cloud computing?
I spoke with many customers at Sapphire about what types of projects they're working on this year, and what their strategies are for the future. Few mentioned any cloud-based projects.
Some still weren't exactly sure what is indeed meant by the term "the cloud."
In turn, SAP certainly wasn't trying to hide Business ByDesign, or the company's on-demand efforts — which include delivering on-demand expense management and human capital management "soon." Apotheker pointed out that SAP sells CRM, procurement and sourcing and SAP BusinessObjects software on demand.
CEO Leo Apotheker included, albeit briefly, Business ByDesign in his keynote and invited attendees to demo it themselves to "kill a rumor" at one of the booths on the show floor. It's something analyst Joshua Greenbaum did and said in his blog it "looked and acted pretty robust."
And Apotheker certainly didn't discount "the cloud" as a very important delivery model. In fact, most of his keynote focused on how SAP would make its software easier to deploy, lowering the total cost of ownership for its customers.
"I firmly believe that cloud computing is coming down to earth," Apotheker said in his keynote. "Private clouds are becoming a totally feasible possibility."
What do you think?
---
May 14, 2009 12:00 PM
Bill McDermott and Jim Hagemann Snabe picked up the evening keynote at SAP Sapphire with a theme similar to Tuesday morning's address — we're out here for you.
To that end, the executives named pieces of software or products a company could buy now to have an almost immediate impact on business.
---
May 7, 2009 3:05 PM
"Does Chuck Phillips really get it?"
That's how SAP's Bill Wohl, who wanted to chat about SAP's new Enterprise Support agreement, opened up a conversation with me Wednesday. He was referring to Oracle's decision to give its users on older releases a couple more years at the rates on their current contracts — 22% of net licensing fees
My ears perked up. Nothing like a little SAP vs. Oracle baiting– the Red Sox vs.Yankees of the enterprise software world — to brighten a dreary Wednesday afternoon.  
SAP, of course, is riding a wave of good will churned up by its recent decision to delay implementing an SAP maintenance fee increase until it proved it was worth the money. It'll do this by tracking certain KPIs on a group of 100 customers.
"We have really worked exceptionally hard through some very painful moments in collaboration with our user groups to figure out a formula and I think we've found one now," Wohl said. "That's pretty much game changing."
"The best [Oracle president] Chuck Phillips can do for his customers is say 'I'm going to delay raising your price for a year or two' on a bunch of legacy applications that we've not innovated in three to four years?," Wohl said. "And so I'm left asking the question, do they really get it over there?"
OK Oracle you're up. And SAP's just thrown strike one.
But before we play any further, let's remember that SAP sort of threw a ball on this issue to begin with. SAP introduced Enterprise Support back in July, and launched it in January. It didn't have this formula attached to it then — that was something negotiated by user groups.
"I admit it, we went to the woodshed and back and for some user groups this was really a serious issue," Wohl said.  "But I still maintain through it all the issue was really a function of, how do we describe the value proposition for our members? Price became a lightning road, but it wasn't the biggest issue. The biggest issue was —show us the value."
Fair enough, but what about those like Salesforce.com's Mark Benioff — who say these software maintenance fees aren't even worth it in the first place — you know, his recent calls for "the end of maintenance?"
"Mark would like the world to believe that because it's a good sound bite that there is no cost of maintenance in on-demand software and that's just not true and he knows that," Wohl said, adding that it's "baked in" to the per seat cost.
Moreover, Benioff is also "trying to play in a big-boy's game without a solution that gives him legitimacy to play. He's not offering a solution comparable to SAP, or to Oracle for that matter, by any stretch of the imagination. He just wants to play in the game."
So who's really ahead in the count on when it comes to maintenance fees?  Does SAP now have the upper hand on Oracle? Or do vendors like Salesforce.com, who, like the Tampa Bay Rays in the American League East, still threaten to be a contender?
---
May 5, 2009 12:43 PM
The newest versions of CRM, SCM, SRM and PLM — all acronyms now flanked with the number 7 — are all available for purchase or upgrade, SAP announced today.
Along with ERP 6.0, they collectively make-up SAP Business Suite 7. Customers on these releases will never have to upgrade in the traditional way again, SAP says.
When Business Suite 7 was announced back in February, SAP was pushing the "value" message.  "We are ready to help our customers get through the current crisis, and Business Suite 7 is designed to do exactly that," SAP executive Jim Hagemann Snabe said at the time.
Sure, ditching the traditional upgrade process should save customers money. But most ERP customers, and all of the ones running SAP's other Business Suite apps, have to go through one more upgrade before they can leverage these enhancement packages.
So how can you get there?
---
April 30, 2009 6:33 PM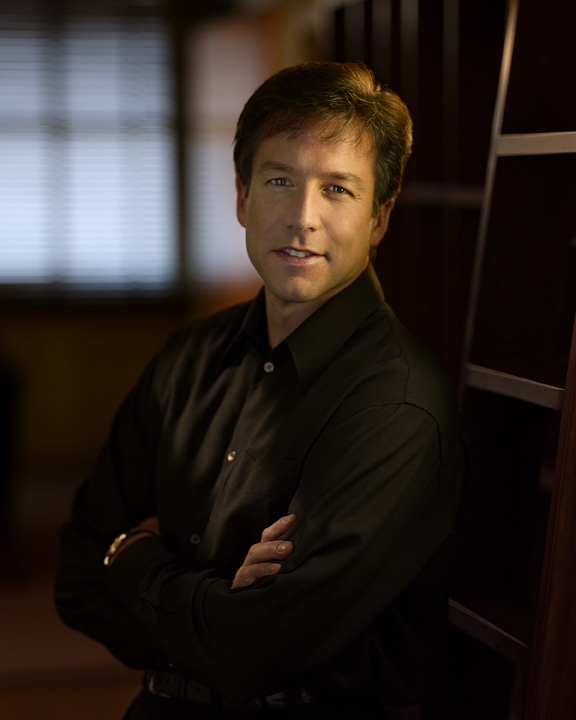 You can always count on SAP executive Bill McDermott to give a piece of his mind on what SAP often refers to as its "next largest competitor."
So when I even mentioned Oracle yesterday during an interview on SAP's first quarter earnings, he gladly launched into his take on Oracle's recent Sun acquisition unprompted.
 "I think they have introduced a tremendous level of risk into their business model by making this wild foray into hardware," McDermott said. "They know nothing about hardware and now they've made a move into the hardware business."
---
April 24, 2009 2:42 PM
Support has been one of the biggest issues surrounding SAP virtualization, especially when it comes to moving mission-critical applications to virtual environments.
Typically, when there's a problem with a virtualized application the application vendor will tell the IT shop it must uninstall the application from its virtual environment and move it to a physical setup to isolate the fault, according to this article on SearchServerVirtualization.com.
To that end, one of the most interesting presentations during SAP Virtualization Week was from Rick Scherer, a virtual infrastructure architect with the City of San Diego — who shed some light on this issue.
---
April 20, 2009 8:35 PM
SAP announced an interesting initiative today — the Green IT community.
Dozens of SAP customers and partners will work together to research and develop sustainable software. Customers such as Colgate and partners like VMware, Citrix and Sun (SAP said it's too early to tell if Oracle's acquisition will affect Sun's plans for participation) will lead the charge. Click here for a full list of participants.
SAP will start benchmarking the efficiency of its own software by determining how much energy it will consume. In turn, it's asking partners to provide the same information on their products.
Plus, SAP offered an open invitation to any partners or customers who want to join the Green IT community. All they have to do is email GreenIT@SAP.com for more information.
"From a customer perspective, it's a great way to become an early adopter of solutions and then to go and deploy those solutions," said Peter Graf, who was named SAP's first chief sustainability officer in March.
And thus SAP kicked off Virtualization Week, being held in Palo Alto, with a theme that it has continued to push over the last couple of months — green IT.
"For me, the natural first step in green IT is virtualization," Graf said.
But why deploy these initiatives now? Graf elicited a few chuckles from the crowd when he remarked that even the mention of "green IT" had some participants nodding off. So he focused on a crowd pleaser — cost savings.
Graf put up numbers from an SAP customer that reduced its application servers from 218 to 116, and saved $714,000 on maintenance, $162,000 on facilities, $1,468 on staff and $13,520 on servers — reducing its total costs by 36%.
And he said SAP itself has virtualized half of its servers.
"We're doing it because it makes fundamental business sense," Graf said. "This technology works. We are now virtualizing across the board at SAP."
Industry analyst Joshua Greenbaum wrote an excellent blog last month when SAP made its sustainability efforts public on just why the vendor could really convince the world that this was important.
Using the virtualization conference to talk about sustainability is a smart move — as it links green IT more to cost savings than to some sort of abstract idea. It'll be interesting to see what SAP does with this initiative at Sapphire.
---
April 15, 2009 12:36 PM
 NetSuite's latest attempt to poach customers from SAP finally struck a nerve with the enterprise software giant, which Tuesday offered its point of view on the SaaS vendor's new Suite Cloud offering for SAP customers.
 NetSuite is trying to gain business from subsidiaries of large SAP customers by offering them SaaS ERP, along with packaged integrations to tie the software into the main SAP back-end. Moreover, customers have the option of deploying just one piece of NetSuite's software, such as general ledger.
 Yet, SAP's not worried about NetSuite affecting its business, according to spokesman Bill Wohl. "The potential of NetSuite having an impact on our business is negligible at this point," he said. Wohl even poked fun at NetSuite's viability by asking, "will they be [another] acquisition candidate of Oracle?" (Oracle CEO Larry Ellison owns a majority stake in NetSuite, and it has yet to take similar jabs at Oracle.)
---
March 27, 2009 2:55 PM
Amidst the rumors of the onslaught of layoffs at IBM, I am reminded of a theme that keeps resurfacing in my talks with analysts and customers — the importance of holding on to IT talent.
 Projects like ERP benefits realization demand a company's most skilled IT professionals.   For instance, strategic projects like SOA have enormous potential for payback, AMR's Derek Prior told me in a recent interview. They're a big reason it's important for companies to keep the clever Basis technical staff and the architects, in order to understand the broader complexities of NetWeaver and understand how the applications are configured.
Perhaps your own teams have been affected by layoffs, and some of your better people were in the mix. As a result, maybe your day-to-day tasks aren't leaving you with a lot of time for these types of strategic projects that may be needed to really optimize the systems.
 Your issue now is freeing up, or finding, the time to work on these projects.
---