---
January 7, 2010 12:40 PM
It's certainly no secret that license sales are way down for software vendors. In fact, new license revenue for ERP vendors was down 24% in 2009, according to Forrester Research.
That means more discounts on software, as well as more calls and emails from ERP account representatives, pitching more add-ons as they try to increase volume in existing accounts.
But it could also mean some changes in the makeup of IT departments.
In its recent ERP trends report, Forrester asserts that there's a vast shift underway in the ERP vendors' business model. They need to increase recurring revenue streams to make up for what they've lost in non-recurring lines like license sales.
December 29, 2009 7:15 PM
It was hardly a dull year for SAP news. Failed implementations, SAP's take on the Oracle-Sun merger, SAP cloud computing and mobile applications all drew much interest on our SAP blog. Here's a look at the most popular SAP Watch blog posts of 2009.
---
December 22, 2009 4:54 PM
While supply chain sustainability software is key for green IT strategy, the software itself is still in its early stages.
SAP is amongst a host of vendors that sells some form of sustainability software focused on the supply chain. But it still may be a while before the industry sees software geared toward enabling green, end-to-end manufacturing. The reason? There aren't really standards and methods at the moment for what should be tracked and reported.
That could begin to change next month, when AMR Research releases its first Sustainability Top 25 report — an index ranking the top 25 companies with the most sustainable supply chains. The list is expected to be released in January 2010, and subsequently will be published annually, just like the firm's Supply Chain Top 25 ranking (on which the methodology for the new index is based).
AMR acknowledges that this index would join a slew of other like-indexes focusing on sustainability.
That said, many of the existing indexes, such as the Dow Jones Sustainability Index (on which SAP was named the highest-ranking software company this year), lack the ability to keep track of the operational sustainability of corporations, AMR Chief Strategy Officer Kevin O'Marah said at the recent AMR Sustainability Exchange event in Boston. 
Meanwhile, the need for an in-depth index to track performance and measure improvement continues to grow. As such, the Sustainability Top 25 will focus specifically on the operational standpoint of corporations and their supply chains, as opposed to a company's overall approach to sustainable practice.
Will AMR's new supply-chain focused sustainability ranking be the push vendors like SAP need to better develop their sustainability software?
---
December 18, 2009 4:38 PM
Count ASUG amongst those who pledge to do better in the New Year.
New CEO Bridgette Chambers said the organization is making improvements to its communities and special interest groups that will "get us back to the core of what's made our brand strong," including efforts in education, networking and influence. Chambers promised more details in January, when they will reveal the initiative to their members.
"[We] took a look at the value ASUG members were getting in the past and decided it needed to improve," Chambers said.
---
December 10, 2009 7:21 PM
SAP executive Jim Hagemann Snabe closed his keynote at this week's Influencer Summit with an interesting notion –"I hope to see users that are emotional, in a positive way, about using SAP software."
There was plenty of emotion to go around in Boston this past week.
You've probably gathered by now that there were two SAP-related conferences being held in town this week. Downtown was SAP's own conference, called the SAP Influencer Summit, at which it talked about its strategy and product roadmap for the year. Across the Charles River in Cambridge, there was something new called "Sapience."
Leading up to the events, Sapience had gained a reputation of being the "anti-SAP," conference. That really couldn't have been further from the truth. It was aimed largely at giving SAP customers options for saving money and freeing up cash for innovation, from application strategies to working with consultants and systems integrators to maintenance.
Ultimately, it was aimed at helping SAP shops get more out of their SAP application investments.
Meanwhile, the theme of the SAP Influencer Summit was "The Clear Path Forward." Sapience means "wisdom." And it became clear from Sapience that in order to really move the company forward, SAP really needs to rely on some of the wisdom from the past.
I've been told that it's clear that there are some within the organization — such as Snabe — who really want to refocus on building customer relationships, and on strengthening SAP's legacy of listening to its customers and delivering on its promises.
"We know businesses. We know how to create value. We stay with our customers and never leave them [that] kind of approach," Snabe said when asked about SAP's culture during a press conference.
Getting SAP to deliver on its promises is what customers want of their vendor at the very least, according to enterprise application analyst Ray Wang. Survey research he presented during his keynote at Sapience showed that customers' number one concern is on reducing the cost of ownership and complexity of their systems.
SAP says it's getting that message. At the Influencer Summit, executives said that helping customers reduce the total cost of ownership will come through innovating via on-demand SAP application extensions, the cloud, mobile and in-memory databases.
What would you like to see from SAP in 2010?
---
November 12, 2009 8:03 PM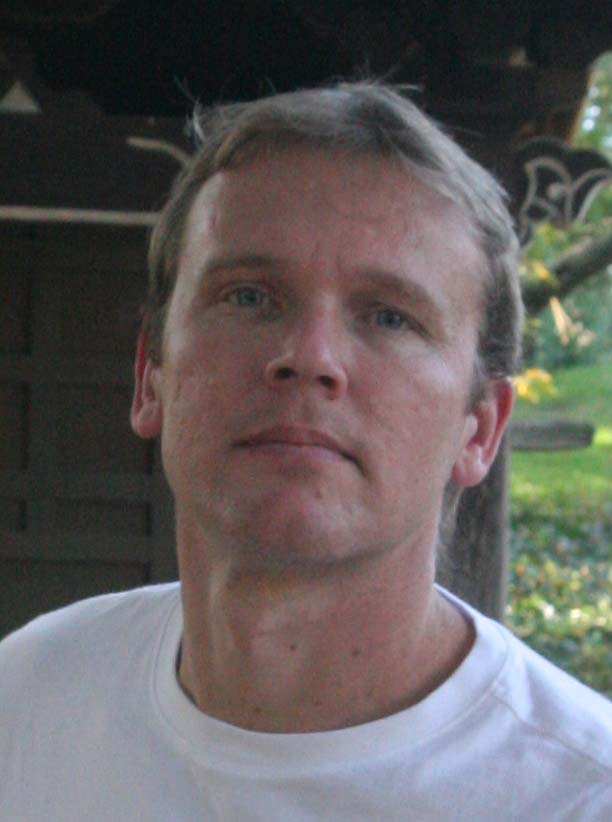 Profile: Barney Beal
The Wall Street Journal, long a recipient of scoops from SAP, earned a little wrath from the company this week when it penned an editorial suggesting CEO Leo Apotheker could smooth the way for an Oracle-Sun merger.
The editorial, published Nov. 5th, reads, in part:
But since the Oracle merger investigation began, some observers have questioned whether the [European] Commission is holding up the merger at the urging of Germany's SAP, which is a partner but also a competitor of Oracle-even though SAP does not compete with Sun.
It references "a multibillion-dollar industrial espionage lawsuit pending against SAP in the U.S."
And concludes: Continued »
---
November 11, 2009 10:08 PM
SAP continued to make its case for sustainable action at SAP TechEd 2009 in Phoenix, revealing some interesting  ways of monitoring carbon reduction and predicting possible cost savings through sustainability practices. And while it's clear that SAP sees a market opportunity, it's also clear that it's practicing what it preaches — and people are listening.
---
October 28, 2009 1:41 PM
Producing the records that auditors need in order to certify a company's books and its processes can take up to months if done manually. Automated governance, risk and compliance (GRC) management solutions offer two major benefits: they can substantially reduce the cost of an audit, and auditors tend to look less deeply into automated record reports.
This week I spoke to Jeff Rishel, vice president of IT at Graham Packaging Co., a manufacturer headquartered in York, Pa., about his company's GRC efforts. The company, which has 80 plants in 16 countries, has been an SAP user since 1999.
Rishel said that Graham purchased SAP Virsa in the early 2000s to help with Sarbanes-Oxley compliance. But even with Virsa, he said, there was one big problem: His team still had to gather all the information manually from various sources to give to the auditors.
Graham eventually replaced Virsa with ControlPanelGRC from SymSoft Corp.,  hoping to reduce the time spent on audit preparation, attain better SOX compliance and to streamline the Segregation of Duties (SOD) process.
All three goals were accomplished. The two weeks spent preparing for the audit process was reduced to one, and Rishel said that he personally no longer has to spend two hours a month doing SOD reporting. Much of the savings in time are because of the workflow engine embedded in ControlPanelGRC. The engine automates not just SOD but many IT business processes, allowing repetitive manual tasks to be done automatically with a workflow that tracks who requested changes, who developed, who tested, who approved, etc.
But the product has other features, including a bunch of utilities that make the day-to-day lives of security administrators and SAP technical administrators easier. "It's not software you dust off once a year to get through an audit," said Dan Wilhelms, president and founder of SymSoft, and a leading Basis consultant.
At SAP TechEd 2009, I attended a session on compliance tips for security administrators given by Maria Jenkins, SAP's GRC senior technical architect. During her presentation, she said, "Auditors are like accountants, they always say, 'Show me the money.'" She went on to say that there's really only one way to keep the auditors happy, and that's documentation. "Documentation is the most important thing that a security administrator can provide for SOX and security compliance."
I asked Rishel about that, and he agreed that documentation is vital. "If we have SODs we can't resolve, they require a lot of documentation," he said.
SAP recently announced that it will work more closely with Novell to extend GRC to more of the IT infrastructure. If you're an SAP security administrator, what do you think of that? I'd like to hear from other SAP administrators about the GRC issues they're facing.
---
October 27, 2009 1:50 PM
Is a relational database management system just a glorified storage facility?
That was what SAP CTO Vishal Sikka implied when he sat down at SAP TechEd 2009 with two editors from SearchSAP.com to discuss a range of trends. He said, "You don't need a relational database management system for analytics applications," pointing to BusinessObjects Explorer and its use of the NetWeaver Business Warehouse Accelerator as an example.
Sikka is the first CTO in the history of SAP (prior to that, Hasso Plattner held that role unofficially) and at TechEd he made a good impression on SAP Mentor Jon Reed, who said of Sikka in his post-TechEd blog What I liked (and didn't like about SAP TechEd2009):
"I welcome his honesty regarding SAP's product rollouts. Sikka did not try to blur the lines to give an appearance that ByD is in general release. When asked, he accurately described ByD as in "limited release" in several countries."
Reed went on to write in his blog that the most compelling things SAP has to offer are either easier to do, or only possible to do, on ERP 6.0/NetWeaver 7.x. The use of the NetWeaver Business Warehouse Accelerator for in-memory database capabilities is one example. Reed writes that a 4.x ERP customer can run a separate BW 7.0 server to access BWA, but they must upgrade their BW instance to 7.0 to make that possible.
However, Reed concluded that, based on what he heard during private SAP Mentor sessions, SAP is shifting internally from an overemphasis on upgrading to SAP ERP 6.0 to paying more attention to the existing 4.6C/4.7 installed base. Good news for those R/3 users.
As for me, what didn't I like about TechEd? Pretty much the same thing everyone else beefed about: the fact that every presentation included a slide with that odious "disclaimer legalese" about forward-looking statements. Remember the Bobby Fuller Four classic, "I Fought the Law and the Law Won"? Evidently the same thing goes for corporate lawyers. We fought 'em, and they won.
---
October 15, 2009 3:39 PM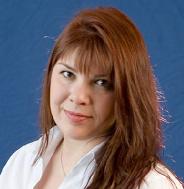 Profile: Hsmalltree
The SearchSAP.com team has been here at SAP TechEd 2009 in Phoenix since Monday, covering the conference and talking to SAP users from all around the world. Despite the dry technical subject matter (which goes well with the dry heat outside), attendees have been enthusiastic about what the future offers for SAP – and technology in general.
The keynote set the tone. As you'll read in coverage from Site Editor Peter Bochner, SAP executives talked about "timeless software" and the importance of being ready for change – and futurist and inventor Ray Kurzweil provided some inspiration about the logarithmic pace of change over the course of history.
After the keynote, we got a press briefing on announcements from SAP about two new partnerships – or well, extended partnerships. SAP is working more closely with Novell on integrating GRC products. It's also getting cozy with HP in data warehousing – the two companies are currently developing a major data warehousing platform with SAP BW running on HP's Neoview data warehousing platform. At a session on the SAP-HP deal, attendees had tons of questions while speakers had some answers. I think this will be an interesting area to watch.
Tuesday night was my first experience with "DemoJam." Introduced as "American Idol for Geeks," the contest pits innovative application demos against each other and the winner is chosen by crowd reaction. While our SearchSAP.com assistant editor Matt Perkins focused on the visuals from the event (check out our DemoJam coverage and pictures), I roamed the standing room area talking to people about their favorite demos. No doubt the open bar contributed to the rowdy support many attendees gave their favorite demos. I have to say – picking the winner was not difficult. Using a beer keg as a prop was bound to take home the trophy!
Most of all, I really enjoyed talking to people. We met people from all across the U.S. – and across the globe. We learned about the BI plans at a sugar distributor and the manufacturing IT updates going on at a corn products manufacturer. I heard about SAP consolidation at a luxury car maker, and expanded use of Solution Manager at an oil and gas company. I learned about how SAP is used by a European grocery chain and got an update on SAP in the Netherlands — along with a lunchtime tutorial on how to say goodbye in Dutch.  And on that note, before I ramble on too much about all the great people I met here at TechEd — Tot ziens to my Dutch friends and goodbye to all from Phoenix!
---