Feb 8 2012 8:45PM GMT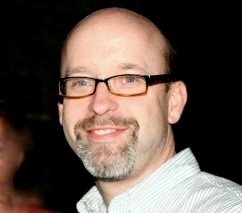 Profile: Todd Morrison
You could almost hear the collective thud of SAP's attorneys banging their heads against the wall over Oracle's decision to ask for a new trial in its intellectual property claims against SAP.
Not that it's any surprise, of course.  I'm sure SAP could see it coming.  It's just that SAP would love to close the books on the roughly five-year-old court case.
"We are disappointed that Oracle has passed up yet another opportunity to resolve this case," SAP spokesman James Dever said, putting it mildly.
During the trial, Oracle accused SAP and its long-defunct subsidiary TomorrowNow of intellectual property theft on a massive scale, and asked for $1.7 billion in damages. Oracle said it arrived at the figure by calculating the actual cost of the licenses that TomorrowNow would have had to purchase to legally acquire the software it downloaded.
The jury largely agreed, awarding Oracle $1.3 billion in damages. The judge subsequently reduced the damages to $272 million. Instead of taking the deal, Oracle is opting for a do-over, hoping for a better outcome this time.
But as Digital Trends' Geoff Duncan points out, SAP's guilt wasn't in question, and still isn't:
Oracle isn't risking that SAP will be found innocent of infringement in a second trial-SAP basically threw itself on the mercy of the court last time around-but it hopes for an interpretation of the law that would see it awarded the full $1.3 billion. And maybe then some, with interest.
What might this mean in terms of the continued animosity between Oracle and SAP?  All Things Digital's Arik Hesseldahl wonders:
The case has caused a lot of personal enmity between Oracle and SAP, as well as with Hewlett-Packard, especially during the 11-month period when former SAP co-CEO Léo Apotheker was CEO of HP. Apotheker's first days on the job at HP were marred by his apparent absence from HP headquarters, in what couldn't help but look like an attempt to avoid being served with a subpoena. Maybe Oracle will try again.
Although SAP would prefer not to see Oracle's lawyers in court anytime soon, it can at least take solace in that it's not alone.  As Fox Business points out, Oracle is still trying to stick it to Google.