May 18 2011 11:34AM GMT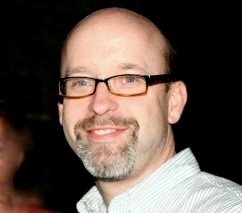 Profile: Todd Morrison
Most companies buy licenses they don't end up using.  The question is, how much?
Down here in Orlando for the Sapphire Now conference, I met Paul Peters, the enterprise architect for the Tesoro corporation, an oil refiner with a number of retail gas stations in the U.S.
Months ago, Tesoro went through a software license audit.  There were a significant number of unused SAP licenses – though Peters declined to say how many.  "We'd own it, and people would not even know that we own it," he said.
Tesoro then mapped its needs against SAP's applications, and roadmaps.
Tesoro's contract with SAP allowed it to trade unused licenses it wasn't using, like Duet, for software it could use, such as more BusinessObjects, and Contract Lifecycle Management (CLM), for example.  And since the company is now about 10 years, old, Tesoro also decided to opt for more Information Lifecycle Management (ILM) licenses for its archiving operations.
Peters calls the whole exercise a much-needed "rebalancing" of the company's technology assets that leaves it better prepared to do business.
"The asset base stays about the same," Peters said, "but the mix is different."