Oct 19 2011 8:46PM GMT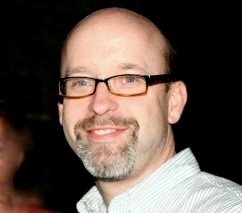 Profile: Todd Morrison
A new survey by the U.K. and Ireland SAP User Group reinforces the notion that a lot of companies like the idea of cloud computing.  They're just not sure how it fits into their landscape.
In the survey of 100 SAP customers, 80% said their landscape would eventually include a mixture of on-premises and on-demand applications, something SAP executives like CTO Vishal Sikka and Kevin Nix, head of its Line of Business OnDemand division, have routinely acknowledged.
However, many customers blame SAP for the confusion over when and how to move to the cloud. Just under 60% of respondents said cloud adoption was being slowed by a lack of clarity over SAP's product roadmap. And 59% of respondents said they don't understand how to upgrade or integrate SAP OnDemand modules with their existing SAP implementation.
Just over a quarter of the respondents said they didn't know what SAP's cloud portfolio includes, or what the advantages of those applications are.  And 78% of respondents said they still had fears around data protection, highlighting the fact that security continues to be a major issue going forward.
"It is clear from the research that there is still a lot of work to be done communicating SAP's cloud roadmap if organisations are to truly realise the potential benefits of a hybrid approach," Craig Dale, chief executive, UK & Ireland SAP User Group, said in a statement.
But how does SAP get that message out?  What else could it be doing?
For one, SAP hasn't done a good job of creating a cohesive picture of its portfolio of cloud applications, which now includes Business ByDesign, Sales OnDemand, and Carbon Impact, according to Albert Pang, CEO of Apps Run the World, an IT market research company that focuses on software. SAP also hasn't clearly explained how these products fit in with on-premise environments, Pang added.
"Most of that has been coming out in bits and pieces," he said.
But customers could be doing more to learn about cloud computing, and whether it's the right fit for them to begin with, according to Dale.
"With any new technology delivery model, organisations must do their due diligence to ensure that cloud computing is suitable for them. If they are looking at a hybrid approach they'll also need to consider which services they want to keep on premise and which they are happy to move to the cloud," Dale said.