Jul 15 2011 2:48PM GMT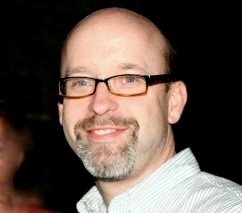 Profile: Todd Morrison
Now that many companies are mobilizing their applications and access to important data, the U.S. federal government is following suit.
I had the chance to talk to Ramani Vaidyanathan, one of SAP's head marketing guys for its public sector division in D.C.  SAP was recently enlisted to mobilize the government's stimulus spending data, currently housed on Amazon's cloud and available on www.recovery.gov.
You may have heard Vice-president Biden talking about the site over the years as a part of the Obama administration's efforts to make the stimulus spending transparent, as well as hold the program accountable. Citizens can go to the site and see how much stimulus funding has been spent so far by each federal agency, and how many jobs it has created, at the state, local, and congressional district level.
SAP is rolling out a version of the BusinessObjects Explorer dashboard that allows government officials – and anyone else who's interested – to view the data on iPads and iPhones. Blackberry support for the dashboard, called Recovery Explorer, is also on its way. Government officials will soon have access to the same kind of mobile analytics being used by businesses in this country.
It's great start, but small-bore compared to how it could be used perhaps.  In the age of ever-increasing analytics and in-memory technology, dashboards like the Recovery Explorer could be used to track spending by government departments and agencies if not the entire federal government itself, Vaidyanathan said. No doubt the technology could be used at the state level as well.
That might really create an interesting conversation around how our government can spend money as efficiently as possible – just like a business.