May 9 2011 2:07PM GMT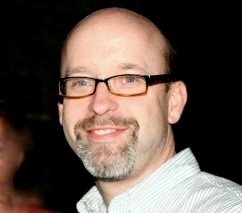 Profile: Todd Morrison
The lessons to be learned from Marin County's spectacularly failed SAP implementation, and the bitter lawsuit it subsequently filed against SAP and system integrator Deloitte Consulting as a result were the topic of a Wednesday conference call.
One of the takeaways from the call is that while it's unclear who did what, and how badly, it's a safe bet that all three sides share blame in that disaster, including Marin County itself.
"It's their project," said ERP consultant Eric Kimberling, one of the two panelists on the call, referring to the municipal government. "They own this."
In fact, the customer frequently shares responsibility for any failed ERP implementation, according to independent SAP consultant Bill Wood:
In many cases consulting firms or software vendors take the heat (and lawsuits) for ERP disasters when in fact it was the organizations own doing. Any list of the "top five reasons for ERP failure" makes it clear the organization is more than partially to blame.
When the client becomes disengaged and the project falls hopelessly behind schedule, consultants are left with no choice but to do it on their own. This not only feeds the consulting cost frenzy but management is left scratching their heads wondering why their ERP software (used successfully by many in the same industry) failed to meet their business needs.
In the end, it's the customer that has to drive and control the project, according to consultant Michael Krigsman, who wrote about Marin County's allegations last year, and moderated the conference call discussion:
Customers and software vendors cannot expect the system integrator to take final accountability for project success. Although vendors may be responsible to complete certain work, the customer must lead and drive the result. Customers cannot expect their integrator to prioritize, escalate, direct, and drive topics to closure.
More recently, Ingram Micro, a technology distributor in Australia, has reported lower profits due to problems with their SAP ERP implementation, though there's been no lawsuit yet.  Is it just the latest case of thee sides not working off the same page?