Jan 9 2011 3:07PM GMT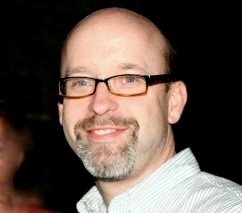 Profile: Todd Morrison
Think SAP would like to switch the Business ByDesign narrative from stories about product delays and cloud strategy gaps to customer wins and market momentum?
Some of the analysts I've spoken to recently think SAP may get that chance.   
For one, there's the software development kit (SDK) that'll be a part of the 2.6 release scheduled for this month, which will help build out the Business ByDesign platform and grow the ecosystem as a whole, a key part of building momentum for the application.  That should definitely help.  On the other hand,  some wonder just how simple or sophisticated the SDK will actually be. As Dennis Howlett put it last fall, it's hard to get developers excited when you're talking about such a small universe of users.
At the same time, SAP has been launching Business ByDesign to an increasing number of countries, which proves that SAP thinks it's ready for a bigger stage, said Brian Sommer, an analyst and founder of TechVentive.  By the end of this summer, that total should be up to 11, including Austria, Switzerland, Canada, Mexico and Australia, up from the original six it started with. 
 "I'm actually pleased to see SAP kind of really start to take the gloves off of this product, and open it up for more markets, more people to sell it and implement it," Sommer recently told me.
Others have also expressed optimism for the on-demand application.
In his blog, analyst Joshua Greenbaum recently wrote that Business ByDesign's chances look better than they have in a while, in no small part because of SAP's goal of selling into its bigger customers, for use by subsidiaries:
SAP's [on-demand] prospects look good, starting with Business ByDesign: In addition to its standing as an ERP on-demand product for the mid-market and the subsidiaries of large enterprises, SAP's Business ByDesign has been reworked into a multi-tenant platform that will support the bulk of the company's on-demand initiatives. NetWeaver, the once and future technology platform of SAP, is being reconfigured to support a hybrid on-demand, on-premise world of SAP core apps (the Suite) and edge apps (existing and pending on-demand and on-premise apps). And SAP will throw some key technologies, like in-memory computing, into the mix, hoping to drive specific competitive advantage into its efforts.
The role of ByD in the subsidiaries of SAP's large enterprise customers is particularly interesting, as these customers are desperate for low-cost functionality and innovation that won't put them in conflict with their headquarters. SAP told the analysts that its 400 top customers have 143,000 subsidiaries between them. That's a helluva starting point for building a strong ByD customer base.
Of course, there are those like SAP analyst Jon Reed, who told me that Business ByDesign got a bad rap from a lot of analysts merely because SAP released it too early.  There's a difference between bad timing, and missing the window altogether.  "Did they miss their opportunity?  I don't think they did," Reed said. 
So, is SAP ready to take the gloves off with Business ByDesign, and finally grow the number of users from a couple hundred into the thousands?  Or it will continue to underperform?  How eager – or hesitant – will SAP be to talk about Business ByDesign at Sapphire this spring?  How much progress in ByDesign's numbers – if any – will SAP be able to claim by then?