Dec 5 2011 3:39PM GMT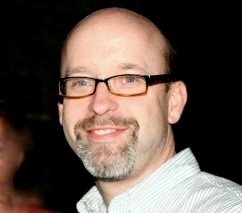 Profile: Todd Morrison
SAP is bringing BI to collaboration, but should it have done the opposite?
StreamWork, SAP's collaborative decision making (CDM) platform, is just that – a way to help teams of users drive projects forward through document sharing, instant messaging, and by using SWOT (strengths, weaknesses, opportunities, and threats) analyses within the application to reach decisions collectively. Because it's integrated with BusinessObjects (BOBJ), users can upload and share copies of spreadsheets, Crystal Reports and Crystal Dashboards to help inform decisions.
SAP's is bringing BI reporting capabilities into the collaborative fold as part of the decision making process. Pureplay BI vendors, meanwhile, are approaching the issue from the opposite direction, adding  collaborative tools and social components to their platforms.
"We're starting to see that as an area of feature enhancements within BI platforms," said Rita Sallam, a Gartner analyst who recently published a report on the CDM market.
For example, BI vendor Qlikview now allows some users to send instant messages and collaborate within certain individual reports. Meanwhile, Panorama, offers that same functionality but also gives users the ability to suggest collaboration participants based on their profiles and the content of the report.
Are the two sides, with two different approaches, both heading toward much of the same functionality?
"I think they probably are," Sallam says.
But did SAP take the wrong approach?  Should they have added a CDM component to BOBJ given that BI is a primary focus for the company and its users?  Sallam says no.  Sallam added that SAP's strategy will take a big step forward with the next version of StreamWork, which will allow users to embed live BOBJ reports – not merely static PDFs, for example.
"What they've done is part of a broader strategy with their apps as well," Sallam said.  "StreamWork also integrates with CRM, and they're [also] doing that to compete with companies like Salesforce.com."