Nov 15 2011 2:59PM GMT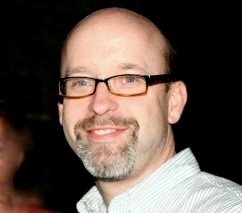 Profile: Todd Morrison
SAP to developers: We care.
As a part of its efforts to demonstrate to developers that the technology is all that it's cracked up to be, SAP has set up a virtual sandbox environment to let developers bang on HANA's in-memory functionality as much as they want – and to show them they have their IT interests at heart.
"The goal of the sandbox is really to show that as for SAP, we care about developers and we rely on them to be successful," said Anne Hardy, vice president for platform evangelism and developer adoption at SAP. "We want to make sure that we excite them. We also want them to believe that they can do business with SAP."
The move wasn't made in a vacuum, of course.  Rather, the move is a broader effort to speed adoption of HANA. Last week, SAP announced it is making HANA available in a simplified Rapid Deployment Solution (RDS) format to make it easier for businesses to adopt the in-memory technology. Developers can upload their own data for testing, or use generic data SAP includes in the system.
ASUG News' Courtney Bjorlin outlines some of the other details on how this all works:
To host the sandbox, SAP has rented space in a public data center: Bay Area Internet Solutions (BAIS) in Santa Clara, Calif. Boxes are shared by multiple users, with varying levels of isolation done in some cases. Developers access them through a virtual image that contains all of the tools they need to play around on HANA. This is provided by CloudShare, a vendor that specializes in providing virtual development and test environments. [Developers] log into that image and can develop based on guided exercises, Hardy explains, as well as come up with their own development ideas.
So how's it going so far? Hardy said that SAP sent out a little more than 200 invitations to developers and about half have signed up so far.  Feedback, which she says has been mostly positive, is going to be used to firm things up before the sandbox goes public next year.
Some of the complaints they're taking into account, Hardy said, have centered around developers wanting more client tools like Advanced Analysis for Office, Dashboard Designer, Webi, and Data Services. She said people are looking to go beyond what's currently offered by SAP, which includes HANA Studio and BusinessObjects Explorer.
Others have complained about access limitations. Right now developers are only able to access the sandbox for 30 days or 120 hours of usage. Some have declined SAP's offer to participate for that reason, Hardy said.
The biggest complaint, however, is that data can be hard to upload.  Due to security reasons, developers have to upload the data to the client server image, which is prone to slow speeds and timing-out. From there, developers have to upload the data onto the server.
The exercise has given developers a chance to test the limits of the system, Hardy said, noting that at least one person loaded data beyond what's been documented in an effort to get the system to crash.
Hardy told me that SAP considers the sandbox to be another way smaller, more resource-strapped businesses can play with the technology at a fraction of the cost and time involved in setting up their own environment.
"With some of the new technologies, we are moving away from only taking care of the bigger customers and partners, but also the smaller shops," Hardy said.