Jul 3 2012 1:47PM GMT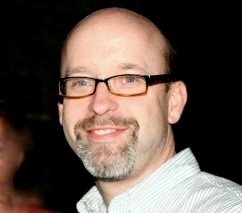 Profile: Todd Morrison
Whether you see big data as a problem or an opportunity may depend on where you sit – literally.
In a survey SAP recently commissioned on perceptions around "big data," roughly 76% of the 100 or so executives they polled said they see big data as an opportunity, not something to fear or wring their hands over.
David Yonker, director of product marketing for data management and analytics at SAP said he isn't surprised.
"[Business executives] have seen how one company increased revenue by such an amount, or they increased the response rate of their marketing programs by such an amount.  It's generally related to big data," Yonker said.  "The executives tend to think, hey, this is an opportunity for us, how do we make this happen?"
Once again, there's a split in how business and IT see things.
"Then you have the IT side of the house. They tend to look at data as a challenge," Yonker said of the roughly 25% of respondents who had a slightly more pessimistic view of big data compared with their colleagues down the hall.
The view comes from the fact that a lot of the systems in place at most companies are running on technology that just wasn't designed to deal with reams of information now flooding today's businesses.
"[Most businesses'] database technology, at the end of the day, was a traditional relational database designed back in the '80s.  A lot of the challenge comes with the kind of infrastructure that's been shoehorned into doing reporting," Yonker said. "Now people want to figure out how to do big data analytics on it, and its just not cutting it."