Oct 2 2012 7:07PM GMT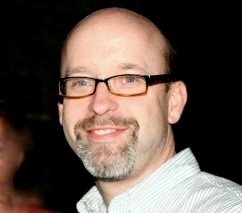 Profile: Todd Morrison
Can't they all just get along? As anyone who follows enterprise computing knows, SAP and Oracle have a long history of going at it, which certainly won't end anytime soon, especially as the two continue to fight over competing visions of in-memory technology.
Months after sparring over SAP HANA and Oracle Exalytics, Oracle CEO Larry Ellison reportedly couldn't keep from referring to SAP's marquee in-memory product as if it were actually an unthreatening nine-year-old in a frilly pink dress compared to Oracle's new Exadata X3. Ellison took his shots at SAP during the Oracle OpenWorld user conference now underway in San Francisco.
Business Insider's Julie Bort recounts Ellison's comments:
"SAP has an in-memory database that's a little smaller than what we offer," Ellison said. "I think her name is Hana. I promised Mark [Hurd] that I would not mention them [SAP]. I'm glad to keep my promise."
Ouch.
Steve Lucas, who oversees business analytics and database technologies at SAP, answered that HANA is different, in that it spans everything from traditional to predictive analytics to sentiment analysis:
Making an old-school database faster by putting it in a superfast piece of hardware is not going to hurt Hana, Lucas says.
"You've got a company with a $10 billion database albatross around their neck, and a multibillion hardware albatross around their neck, so their solution is to throw more hardware at the same old tired software. It's a myopic view that what companies need is a faster database," Lucas said. "It absolutely fries my brain."
On a separate note, Computerworld's Chris Kanaracus outlines some of the economics around Oracle Exadata:
Exadata machines are big money-makers for Oracle because they also run a lot of separately licensed database software, which provides steady annual maintenance payments. The combination has meant that a fully-loaded Exadata box tends to require a significant investment from customers.
But Ellison seems keen on getting midsized customers into the Exadata market. He announced a new "eighth-rack" X3 edition that has a list price of $200,000. It is faster than larger Exadata configurations released in 2010 and 2008, according to a slide.
** UPDATE:  SAP CTO Vishal Sikka weighed in on the Experience SAP HANA site, saying Oracle's customers and shareholders deserve more honesty from Ellison:
The statement Mr Ellison made about HANA, when talking about the release of a new Exadata machine, that has 4TB of DRAM and 22TB of SSD, is false.  He referred to HANA being "a small machine" with 0.5TB of memory. He said his machine has 26TB of memory, which is also wrong (SSD is not DRAM and does not count as memory, HANA servers also use SSDs for persistence).
Read Sikka's full response here.