Jun 6 2011 5:55PM GMT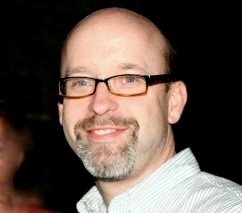 Profile: Todd Morrison
While SAP was successful in persuading at least some Sapphire attendees that HANA is well on its way to becoming one piece of technology they can't do without, there were more than a few that still aren't totally convinced, despite all the videotaped testimonials shown onstage.
I had a chat with Bruce Bothwell, the CIO for the athletic footwear and apparel company K-Swiss, who shared his thoughts on HANA.  He said that the speed of HANA and its ability to manage large reams of data are only part of the picture. Like with any data set, he said, the real trick is to know what's "meaningful and actionable."  "You'd be amazed how few people know what to look for," he said.
At K-Swiss, he's being challenged for better analysis – and not just another tool to do it.
Others were also looking for more details, period, beyond the numerous – but brief – testimonials from companies around the world that were using HANA. "The HANA information pretty much seems to be a re-labeling of what was already done," one attendee said.
SAP did a great job of showing that companies are using in-memory in a variety of ways, and that it's here for real – which is a pretty large step forward from last year's Sapphire when SAP first announced HANA was coming.  But what SAP has to do now is a better job of laying out the specifics of how in-memory works for the average company, and how it makes them smarter – not merely faster.