May 17 2011 10:57AM GMT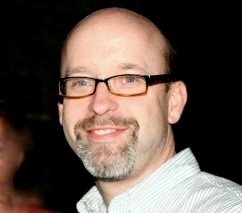 Profile: Todd Morrison
NetSuite announced the winners of its second-annual Hairball awards this past week, which it gives to customers that have "untangled" themselves from unwieldy on-premises ERP applications, and implemented NetSuite instead.
I'd hate to see what a Hairball trophy looks like.
What was interesting that none of the newly-liberated "winners" are former SAP customers – unlike last year, when NetSuite announced they had convinced RedBuilt, a manufacturer of wood products to switch their ERP financials from SAP.  NetSuite claimed then that it was the largest company yet to leave SAP for the NetSuite cloud.  Needless to say, RedBuilt won the award.
This year, however, SAP was only mentioned in conjunction with Olympus NDT, a maker of electronic testing equipment, which had been nominated in the "best two-tier ERP" category. Olympus had deployed NetSuite, in conjunction with SAP at the corporate level.  Olympus came up short, only getting a nomination, and not an actual Hairball itself.
It's not exactly a dagger through the heart for SAP, though I'm sure it smarts a bit not to have been able to convince Olympus to have run Business ByDesign at the subsidiary level.  Will SAP show up again in the same category next year?  Or will SAP's efforts in the two-tier field keep them out of NetSuite's awards ceremony?