Mar 29 2012 1:23PM GMT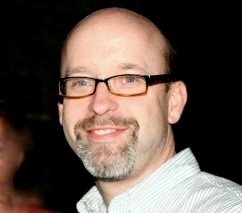 Profile: Todd Morrison
This year's Gartner Magic Quadrant report named SAP as a leader in the corporate performance management (CPM) software market along with IBM and perennial adversary Oracle.
Overall, Gartner gives SAP high marks for executing on its portfolio roadmap, delivering promised integrations with the assorted CPM applications now in its portfolio, as well as integration with SAP NetWeaver Business Warehouse and SAP BusinessObjects business intelligence. The report also applauds SAP for continuing to integrate its CPM and Governance, Risk and Compliance (GRC) applications.
SAP also has a series of industry-specific planning applications for the public sector, healthcare and banking. Gartner notes that SAP is planning on a HANA-enabled version of SAP BusinessObjects Planning and Consolidation (BPC).
What about the downsides?
Despite the credit Gartner says SAP deserves for executing on its roadmap on a number of fronts, a lot of users are still confused about the role that some of SAP's acquired products are going to play going forward, including the SAP BusinessObjects Enterprise Performance Management (EPM) applications. Some of these questions have become clearer with the new version of EPM 10, according to Gartner.  EPM has also helped integrate these different applications under one consistent UI.
The report adds many customers are disappointed that SAP is moving away from its strategic enterprise management (SEM) software, an older application that SAP BPC essentially replaces, even though SAP has committed to supporting the application until 2020.
Satisfaction over support and maintenance for SAP CPM is also weak, according to the report, especially for initial and add-on implementation consulting and support.