Jun 10 2011 1:44PM GMT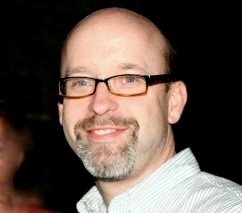 Profile: Todd Morrison
Since I've been covering SAP, executives have told anyone who would listen about their focus on listening to their customers when developing software (which implies that wasn't always the case).
How well is SAP listening once the software is released?
SAP insists it is putting its money where its mouth is with a new program aimed at making sure that customers are getting the kinds of enhancements and improvements they want and need.
In the past, user groups would come up with suggestions, do the work of coming up with businesses cases around them and then submit them to SAP via a special portal. And then wait.
"We would cross our fingers and hope that it would get accepted. Sometimes it would just disappear into a black hole," Craig Dale, chief executive of the UK and Ireland SAP user group told me. "Nobody knew what was going on with it, we never got any feedback."
Occasionally SAP would move forward with an enhancement, which they'd deliver between 18 months and three years later, Dale said. "Both [sides] recognized that it wasn't cutting it."
The new program with SAP — which includes the UK and Ireland user group as well as user groups from Holland, Germany and the U.S. — attempts to change that.
Under the new format, there's one topic for companies to weigh in on every few months – instead of a more chaotic any-topic-at-any-time approach. Companies can upload their requests onto the SAP Idea Place in the SAP Service Marketplace, and then get other user group members to support their proposals.
"Once they're uploaded, what we need really for them is to get five customers supporting them, to say 'yes, I believe this is required and I commit to using it once the enhancement's been delivered,'" Dale said.
In the end, those with the highest number of votes are the ones that SAP commits to working on, Dale said. And because the topics change, users receive a collection of enhancements spread across different applications. SAP can better devote resources knowing what they're working on is going to be well received, and deliver the enhancements within six months after they're selected, Dale said, instead of years.  He said the goal is to also get other user groups involved going forward.
Dale said his group is encouraging members to participate, but knows that some may be a little bit skeptical given past problems.
"There could be skepticism out there that it's just another thing, will it work, will SAP actually deliver?" Dale said. "Hopefully, once customers starting seeing things being delivered, we're really hoping we can drive our membership to get on board and really drive improvements in the SAP software."