Feb 27 2012 5:44PM GMT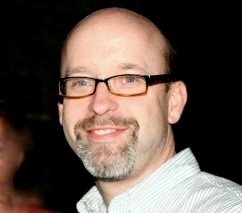 Profile: Todd Morrison
Last week I wrote about the need for companies running SAP HANA to bring those job skills in-house, in order to maximize their ROI.
But that's not all they need to do, according to Vijay Vijayasankar, a consultant who specializes in SAP business analytics at IBM Global Business Services in Phoenix.
Even though the technology is maturing, companies need to have a plan in place for how they deal with the patches to the software. Although they are not as frequent as they used to be, patches are still coming once a month on average, according to Vijayasankar.
Whether or not to apply the patches as they come in, or more infrequently depends on how well their IT personnel can handle the changes, as well as what they're using HANA for, and how much of a company's operations it's planning on putting into HANA.
If it's just using HANA for its CO-PA Accelerator (for costing-based profitability analysis) for example, constant patching is less necessary than if a company is running a slew of in-memory applications.
"If you're not going to develop anything new, you're just in maintenance mode. [For many companies] the idea is to put more and more functionality into HANA, and then it becomes like ECC support where you are constantly developing and maintaining the system," Vijayasankar said.