Feb 24 2012 7:33PM GMT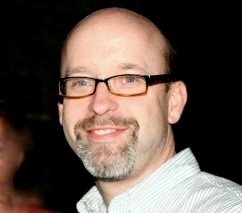 Profile: Todd Morrison
Not long ago when I had a problem with my Internet service, I tweeted that I that my Comcast service wasn't working and heard back from a representative via Twitter shortly afterward. Comcast fixed the problem but set up a house call with a representative just to be sure.
Okay, so the technician never showed, but the experience at least shows that big companies are watching social media channels for feedback from customers-even if some are clearly better than others when it comes to follow-up. Comcast is just one of the most high-profile organizations offering customer service via Twitter, thanks to an outspoken early evangelist and Salesforce.com.
Brian Ellefritz, vice president of Global Social Media for SAP, says his company is also focused on monitoring media channels for comments or feedback from customers on how SAP and its applications are being perceived globally.
So far, it's yielded some interesting results. Ellefritz told me the team had picked up on a tweet from one customer complaining about how difficult it was to do business with SAP. When SAP responded, the customer explained that he had been trying to get Crystal Reports from one of SAP's partners but was finding the partner to be largely unresponsive.
"We quickly resolved that and got someone to reach out to him," Ellefritz said, adding that SAP is looking for ways to use the information to improve how SAP operates.
"This isn't about can we 'one-off' help somebody with a given pain point.  What we should be doing as a business is trying to figure out is what [business processes are presenting challenges]."
Not all comments come from customers, Ellefritz added.
One developer wrote directly on SAP's Facebook page telling them about a security flaw in their website, which he had written about on his blog.  SAP responded asking more about the issue, but also asked him to take the blog down – which he gladly did. The developer then asked SAP for a job working on security issues. It worked, Ellefritz said. SAP is currently in the process of finding a place for him within the company.
Compared to engaging with SAP support or navigating Walldorf's human resources department, communicating via social channels seems remarkably effective. Is Twitter now a more appropriate channel for dealing with SAP?