Oct 15 2009 3:39PM GMT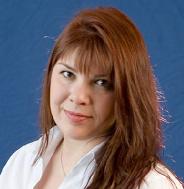 Profile: Hsmalltree
The SearchSAP.com team has been here at SAP TechEd 2009 in Phoenix since Monday, covering the conference and talking to SAP users from all around the world. Despite the dry technical subject matter (which goes well with the dry heat outside), attendees have been enthusiastic about what the future offers for SAP – and technology in general.
The keynote set the tone. As you'll read in coverage from Site Editor Peter Bochner, SAP executives talked about "timeless software" and the importance of being ready for change – and futurist and inventor Ray Kurzweil provided some inspiration about the logarithmic pace of change over the course of history.
After the keynote, we got a press briefing on announcements from SAP about two new partnerships – or well, extended partnerships. SAP is working more closely with Novell on integrating GRC products. It's also getting cozy with HP in data warehousing – the two companies are currently developing a major data warehousing platform with SAP BW running on HP's Neoview data warehousing platform. At a session on the SAP-HP deal, attendees had tons of questions while speakers had some answers. I think this will be an interesting area to watch.
Tuesday night was my first experience with "DemoJam." Introduced as "American Idol for Geeks," the contest pits innovative application demos against each other and the winner is chosen by crowd reaction. While our SearchSAP.com assistant editor Matt Perkins focused on the visuals from the event (check out our DemoJam coverage and pictures), I roamed the standing room area talking to people about their favorite demos. No doubt the open bar contributed to the rowdy support many attendees gave their favorite demos. I have to say – picking the winner was not difficult. Using a beer keg as a prop was bound to take home the trophy!
Most of all, I really enjoyed talking to people. We met people from all across the U.S. – and across the globe. We learned about the BI plans at a sugar distributor and the manufacturing IT updates going on at a corn products manufacturer. I heard about SAP consolidation at a luxury car maker, and expanded use of Solution Manager at an oil and gas company. I learned about how SAP is used by a European grocery chain and got an update on SAP in the Netherlands — along with a lunchtime tutorial on how to say goodbye in Dutch.  And on that note, before I ramble on too much about all the great people I met here at TechEd — Tot ziens to my Dutch friends and goodbye to all from Phoenix!