Aug 6 2012 2:42PM GMT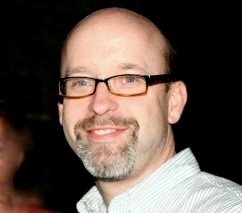 Profile: Todd Morrison
Running the SAP HANA in-memory database effectively requires a lot of things –the right use case, the technical expertise, and of course, the financial resources to deploy and maintain it.
But that's not all, explains Sean Moore, who leads Capgemini's North American business analytics practice. Enterprises must also have the correct organizational structure in place — something that not every company can boast.
Capgemini offers a strategic assessment for companies seeking to deploy HANA, Moore explained. The assessment looks at an organization's readiness for HANA from a cultural, political and technological perspective. They often find that firms are not ready for HANA at all.
It comes down to an issue of people and how they use data, according to Moore.
With HANA, "you're changing the way that people are accessing information," Moore said. "They're not running a report at 9 a.m. and going off to get a cup of coffee, and then printing the report and going into a meeting to discuss what to do next."
Instead, HANA users must be ready to analyze data and make decisions in near real-time.
"If you have an organization that is resistant to very quick decision making, or if have a lot of red tape or an inability to act quickly, then it doesn't matter how fast the information comes to you," Moore said.
There has to be someone in each business area — whether it's manufacturing, supply chain, procurement or what have you — with the authority to make decisions on the spot based on the data that's coming in, according to Moore. And some companies may need to restructure their IT landscape as well.
Capgemini recently worked with Provimi, a Dutch manufacturer of animal feed products, to deploy the HANA profitability analysis accelerator application, or CO-PA, which runs on the HANA in-memory database.
"That required quite a bit of work up front," Moore said, explaining that the company first had to consolidate roughly 28 different ERP platforms the company had across its landscape, something that was hindering their growth and [taking] up a significant amount of the IT department's time. Having that many ERP instances also meant that it took a long time to close their financial books each month.
"They realized before they went to HANA that they really had some work to do to get ready for financial close and financial reporting," Moore said. "So they spent time consolidating their instances of ERP, reorganized their structure from an overall maintenance [perspective], and then started down the path of HANA."