Feb 1 2012 8:39PM GMT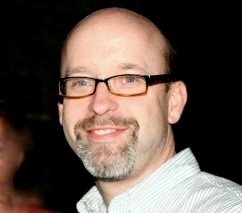 Profile: Todd Morrison
More SAP customers are finally beginning to manage their SAP landscapes with Solution Manager (SolMan) even if it's for limited scenarios.
Roughly 42% of respondents to a recent SearchSAP.com survey are using SolMan as opposed to third-party tools, nearly twice as many as in last year's survey.
Tony De Thomasis, the SAP NetWeaver practice lead at Acclimation, an Australian IT consulting firm, whom I recently spoke with about the Service Desk application within Solution Manager, said he's also seeing growing adoption of Solution Manager as companies try to rein in the total cost of their SAP environments.
"Everyone's trying to reduce the amount of money that's being spent on third party solutions. They're looking to consolidate on to the one infrastructure management platform," De Thomasis said.
The newly released Solution Manager 7.1 — which De Thomasis contends is a vast improvement over previous versions — is another driver behind the change, he added.
"There's also been a lot of development in the new Solution Manager 7.1, from an enhanced tools perspective, a nicer user interface, and there are a number of new benefits around testing, monitoring alerting perspective, and for change management," De Thomasis said.
But despite the growing number of bells and whistles available in Solution Manager, half of all respondents indicated they're using Solution Manager only for internal support and communicating with SAP global support. Usage falls significantly when it comes to change management when implementing new functionality (38%), upgrading to ECC 6.0 (35%), adopting new enhancement packages (33%), lifecycle management (33%), application performance management (32%).
Customers not fully utilizing Solution Manager are nothing new, of course. Back in May at the SAP Sapphire conference in Orlando, Fla., I ran into Tim Smoker, a Basis administrator for the High Cos., a construction company out of Lancaster, Pa. Even though SAP had just announced that Solution Manager 7.1 was newly generally available, Smoker said he was at the conference to learn how to get more out their existing deployment.
Smoker guessed his company is only using roughly half of Solution Manager's functionality, mostly for basic monitoring and issue tracking. Smoker told me he wanted to use Solution manager to manage overall system performance.
So, why aren't more customers using Solution Manager for a broader range of purposes?
De Thomasis thinks that it's mostly an education issue. "There's a lack of knowledge.  People just aren't up to speed yet on 7.1 and what it offers," he said.
Solution Manager's relatively unsexy nature tends to get less attention within company walls compared with other technologies., he added.
Yet, compared with some of SAP's other technologies like HANA and Gateway, which forces customers to learn things like the JQuery JavaScript language, the impression that Solution Manager is difficult to use is a tad unfair.
"These things are hard," De Thomasis said.  "In comparison, Solution Manager is a walk in the park. A lot of this stuff is based in BW and CRM offerings, commonly known disciplines and initiatives that have been around for years. For someone to say it's hard, I mean, come on."