Apr 18 2012 7:08PM GMT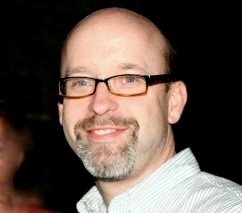 Profile: Todd Morrison
SAP is once again dealing with a high-level executive departure just before its marquee SapphireNow conference coming up next month in Orlando. This time, the news may highlight that SAP's recent growth streak may be coming at the cost of customer satisfaction.
While it was widely assumed that SAP North America President Bob Courteau lost his job due to missing a quarterly company sales goal by 11%, a new report provides us some clues as to what went on at SAP, and that Courteau was happy to leave, at least according to one unnamed source.  As Business Insider writes, sales at SAP North America has been a stressful place to work these days under co-CEO Bill McDermott's direction:
"It was mutual," the source said. "Bob's a sharp guy. This happened after a quarter. We missed our North American number by 11%. That's the level of pressure we're talking about. It's such a short-term sales culture … gotta hit the number, gotta hit the number. We have so many people selling right now. The pressure to sell there is insane!"
SAP sales people are well compensated, so employees are not necessarily unhappy. But the constant message to grow revenue every quarter is starting to take its toll, particularly on customer relationships.
"The short-term focus on selling is pissing customers off. There's so much pressure on them to buy and there just aren't the big gigantic deals — that's not happening any more," the SAP insider said.
The article goes on to say that big Fortune 500 companies are being pressured to buy from SAP now, and focus on short-term goals, instead of bigger, longer-term deployments which take more time to put in place.
That's pretty interesting stuff, if all true.  But it's not the first time SAP has been accused of hardball selling tactics.  Last year Forrester analyst Duncan Jones wrote about how SAP's focus on meeting ambitious financial targets forces aggressive sales tactics, which then angers its customers and works against the customers' long-term interests.
"[SAP sales teams are] really driven by the sales incentives which focus on revenue recognition rather than customer value," Jones told me.
So maybe the problem is getting bad – and about to get worse.  Last week, SAP announced its drive to become the second biggest database vendor on the market. While others are skeptical as to whether SAP can make that happen or not, you can bet that ambitious goal is already trickling down to its sales teams.