Sep 15 2011 12:02AM GMT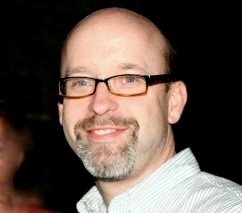 Profile: Todd Morrison
Here in Las Vegas for the annual SAP TechEd conference, I ran into Tim Smoker, a Basis administrator for the High Company, a construction company out of Lancaster, Pa.
Like just about everyone here, Smoker is here on a mission. While many are asking questions around Solution Manager 7.1 which SAP announced on Monday is now generally available, Smoker is more interested in getting more out of version 4.0 version his the company has been using since it deployed SAP ERP five years ago. It hasn't been using the application lifecycle management tool as much as it could or should, he told me.  A lot of that is because the company didn't have time – or didn't plan for – getting beyond basic functionality when it got the system up and running.
Smoker guessed the company is only using roughly half of Solution Manager's functionality, mostly for basic monitoring and issue tracking. Smoker is most interested in Solution Manager functionality that can help with overall system performance.
By the end of the first day, Smoker hadn't found many of the answers he's looking for, except for determining that he'd probably be consulting with SAP support after the conference.  Until then, Smoker said he would be attending some of the sessions around Solution Manager, including some of the hands-on workshops. "It's still early," he told me.
As analyst Ray Wang has noted before, some customers opt for third-party tools rather than go with Solution Manager.  But for those that have opted to stay with SAP, how many are getting the most out of the application?