Apr 29 2011 3:15PM GMT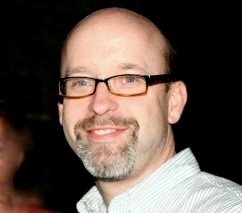 Profile: Todd Morrison
A few weeks ago I looked at whether more companies were launching SAP projects.
While there's no definitive information on whether the economy is finally on the mend, most signs point to yes.  One HCM consultant later told me that business was as good as it's been in a long time.
That spending appears to be extending to the cloud as well. While not specific to SAP shops alone, companies are increasingly interested in spending money on cloud computing projects, according to a survey conducted by SearchCloudComputing.com.
A whopping 70% of companies said they have budgeted for cloud computing initiatives, up from 10% in 2010, the survey found. Even though the amount they're spending is still less than 10% of their budget, roughly half of the respondents said they have a roadmap in place for moving at least part of their operations to the cloud in the next six to 12 months.
That increase in cloud spending bumping is crowding out money that would have otherwise gone to non-SaaS projects, according to Jo Maitland.
Liz Herbert, a Forrester analyst, agreed.
"In some cases cloud is simply a new investment (additive)," Herbert wrote in an email.  "But, in many cases firms are moving solutions to the cloud, which dilutes existing investments in hosted solutions or on-premise. For example, we have seen a lot of salesforce.com replacements of Siebel."
The biggest growth in cloud applications includes CRM and human resources, email and collaboration tools, and supplier management, Herbert said.
Although it didn't meet expectations, SAP did announce yesterday a 26% increase in software licenses in the first quarter of this year.  One part of that increase – however small – is due to a growing number of Business ByDesign customers.  While it's languished at around 200 users for a while now, SAP says it's now doubled that figure, and can make good on its goal of getting 1,000 users by the end of the year.
"Customers like it. It's performing very well," SAP co-CEO Bill McDermott told me during yesterday's earnings call with reporters.
The number of on-demand applications that SAP has is slowly growing and Business ByDesign is on more solid footing.  Even so, is SAP moving fast enough to take advantage of the booming interest in cloud computing?