Jun 1 2012 2:35PM GMT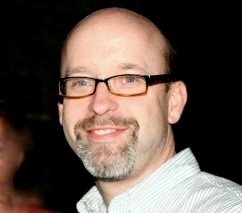 Profile: Todd Morrison
SAP is betting that its Business One customers are eager to run the midsized ERP suite on its HANA in-memory platform when it becomes available later this year, a precursor to SAP eventually running the BusinessSuite on HANA. At least one Business One customer isn't yet sold on the idea – although he's listening.
Fremont, Calif.-based BigByte, is a tech support company that handles product repair and related services on things like optical disk drives and LCD panels for companies like Apple and Panasonic.
It's COO, Mike Franklin said he considered getting in on SAP's ramp-up program for running Business One on HANA, but had a number of concerns, from the cost to questions about how badly a company with $6 million in sales – but growing steadily — needs the extra transactional speed.
Putting his instance of Business One, which is now hosted by Virtustream, on HANA would require $50,000 for the hardware and licenses, Franklin said.  Not a ton of money, perhaps, Franklin said, but by no means cheap, either.
Franklin wondered if it was better to wait until adoption grows and prices fall.
"Our position at this point is that we're running so smoothly, I don't know if we want to invest into going to HANA yet, whereas over time I think it's all going to transition to HANA anyways," Franklin said.
If BigByte went to HANA right now, it would be on their nickel, Franklin said, as opposed to taking advantage of Virtustream's ability to cut costs by hosting multiple customers on the same instance of Business One.
"Everybody has to go to HANA, or you have to go on your own," Franklin said. "If I can get into it for a fifth of that, then okay, that makes sense. It makes a lot of sense.  But I need to spend my dollars on new equipment [for our repair lines]."
BigByte doesn't have extensive reporting needs just yet, he said.  Most of its reports are customer driven and are done weekly or monthly. One report takes 45 minutes to run, which is enough to be a problem, if not a big one.
"The issue is the impact that 45 minutes has on the server and the database," Franklin said "It's not so much what we could do, because we could run those reports after hours, [but] you just drain a lot of resources, and you find yourself having to plan around running that report as opposed to running reports on demand."
In the end, Franklin is holding steady on his decision not to make the move, given that HANA is just a little too expensive, and BigByte's reporting needs just aren't quite big enough.
Computer Technology Solutions, where Franklin previously worked as COO, is a different story, he said. CTS, which does $135 million in sales annually, would be a perfect fit for something like SAP BusinessOne on HANA given its size and operational requirements.
"We can survive without HANA, we don't have to have it," he said.  "CTS, I don't think, can."