Mar 23 2012 3:31PM GMT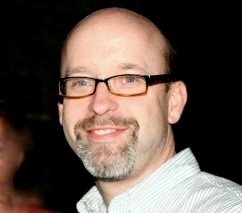 Profile: Todd Morrison
Two software deployment case studies that were recently posted on SearchSAP.com shared a common thread. The companies dumped their previous system thanks largely to botched data integrations. In both cases, they blamed the implementation partner for at least some of their problems.
In one case, it was Indigo Books and Music, the Amazon.com of Canada, which had a number of faulty connections between its existing warehouse management system and its ERP before switching to SAP Extended Warehouse Management. Indigo had been using a best of breed warehouse management system for eight years, but it had outlasted its usefulness, according to Sumit Oberai, Indigo's chief information officer:
"It was a bad implementation," he said. "There were a lot of data issues, integration issues. Even though it supposedly had a certified connector to SAP, [we had an] an inventory accuracy rate that simply wasn't acceptable."
Those "disconnects" created an endless number of headaches — inventory recalculations, out-of-stocks, not ordering enough inventory or ordering too much, according to Oberai. Those problems have been solved with the current deployment of SAP EWM.
For Novus International, a manufacturer of animal and livestock food additives, having to go back and fix SAP Business Warehouse before recently deploying SAP Supply Chain Performance Management, cost the company roughly $200,000.
"The integrator that delivered it, it was a piece of crap.  They did a shoddy job, so we had to go back and fix a lot of it," Alex Pierroutsakos, the company's director of enterprise systems and optimization, said.
"The wiring was wrong, custom tables were not brought forward, [there was a problem with] anything that wasn't standard," Pierroutsakos said. "Basically the data wasn't harmonized."
Neither company's situation is a total surprise, according to Ethan Jewett, a consultant with the German consultancy Business & Decision. There are always going to be bugs, no matter how good the programmer or implementation partner is.
Because of that, it's critical to test all aspects of integration, according to Jewett.
"It's a lot of work and it takes discipline on both the part of the customer and the systems integrator. But not doing this sort of testing is a lot more expensive," he said. "If you don't have tests in place to catch these bugs, then you'll always end up with an integration that is broken in some way, often severely."