Nov 5 2010 6:26PM GMT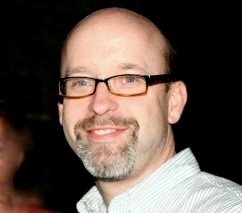 Profile: Todd Morrison
Since opening arguments in the intellectual property trial involving SAP and Oracle didn't begin until Tuesday, and the court was in recess on Wednesday, some of the most interest revelations have yet to come. No doubt everyone wishes they could be there in the courtroom on Monday when Oracle CEO Larry Ellison takes the stand. I know I do.
Even so, there's been some pretty interesting developments along the way that set the stage for Ellison's appearance, even if they might not be as amusing as Thomas Wailgum's eight "outrageous" defense strategies SAP might consider using.  (I'm a fan of the 1978 classic Animal House, so the Otter defense was my favorite.)
A few things here to note.  Not long after the trial got underway, SAP offered to pay $120 million to Oracle for their legal fees, which some have termed a partial settlement.  It's unclear whether or not Oracle has accepted that offer.  When asked about it, SAP spokesman Andy Kendzie would only say "At Oracle's request, the order was sealed and we cannot comment on it."
On Thursday, former Oracle president Charles Phillips testified in person and former SAP executive Shai Agassi testified via a videotape deposition.  Both said things that raised eyebrows.
Phillips reportedly told the jury that Oracle would have charged SAP in the neighborhood of $3-4 billion for a license for the intellectual property that former SAP subsidiary TomorrowNow downloaded illegally, a figure that no doubt made SAP howl.  SAP has said that actual damages should be in the neighborhood of the tens of millions.
At the same time, Agassi said in the deposition that current HP CEO and former SAP chief Léo Apotheker was in charge of overseeing TomorrowNow from a sales perspective.
Whether Apotheker will testify is unclear. Following Ellison's declaration of war against HP and Apotheker, HP has said the way in which Oracle has tried to serve their new CEO with a subpoena is tantamount to harassment.  Not surprisingly, they have refused to deliver the subpoena on Oracle's behalf, and Oracle has been unable to do it themselves.
I'm looking forward to seeing what rolls out next week.  On the other hand, Deal Architect's Vinnie Mirchandani yawns, and says the trial only boils down to ERP maintenance, and "trillions of dollars surrounded by tech innovation elsewhere." He's seen it all before.