Jul 25 2011 2:58PM GMT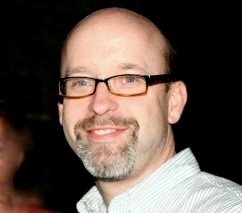 Profile: Todd Morrison
SAP shops in the UK are for the most part on board with SAP ECC 6.0.  It's SAP BusinessObjects they're not quite sure about.
According to a new survey by the UK and Ireland SAP User Group, two-thirds of the 204 respondents said they're now using ECC 6.0, up from 35% in 2009, according to Alan Bowling, the group's chairman. About 22% of those polled are still sticking with the older R3 4.7 platform.
So what's the reason for the jump?
For one, the user group and its members that upgraded have worked to convince hesitant users of 6.0's benefits. Additionally, upgrading is no longer the "tortuous path" it has been in the past due to SAP's efforts to simplify the process, Bowling said.
In the past, upgrading meant a day or so in downtime. Now, it's more like a few hours, he said.
The same poll found only 7% of SAP shops are using BusinessObjects.  "We're kind of scratching our heads a bit about that one," Bowling said.
It's not a total surprise, however, given that it's only been a few years since SAP acquired BusinessObjects and many companies invested time and money in SAP BI, and may be slow to change direction. The buzz over SAP's in-memory technology and its HANA appliance, which work in conjunction with BusinessObjects, may spur higher adoption rates, he said.
The survey found that 67% of respondents are on Enterprise Support, almost the same number of those that are on ECC 6.0. It seems safe to assume those are largely the same companies in both groups, though it's not totally clear. Still, Bowling wondered if that number might drop as Enterprise Support gets more expensive in the future, beginning with an increase in January.
Where does your company fall compared with these responses?  Have you moved to ECC 6.0, or are you perfectly set with an earlier release? Are you on Enterprise Support, at least for the time being, or sticking with Standard Support?