Oct 2 2007 2:03PM GMT

Profile: JackDanahy
One interesting part of SAP CTO Vishal Sikka's keynote presentation was his "peek into the future" almost tacked on to the end of his part. While light on technical details, the next step in SAP development is model deployment straight into SAP code.
This evolutionary leap is Eclipse-based, which is an important statement about SAP's confidence in Eclipse in and by itself, but what makes this interesting is that it enables a business process expert with minimal ABAP knowledge to draw a model like he or she would do on a whiteboard — and SAP simply fills in the code on the back-end as needed.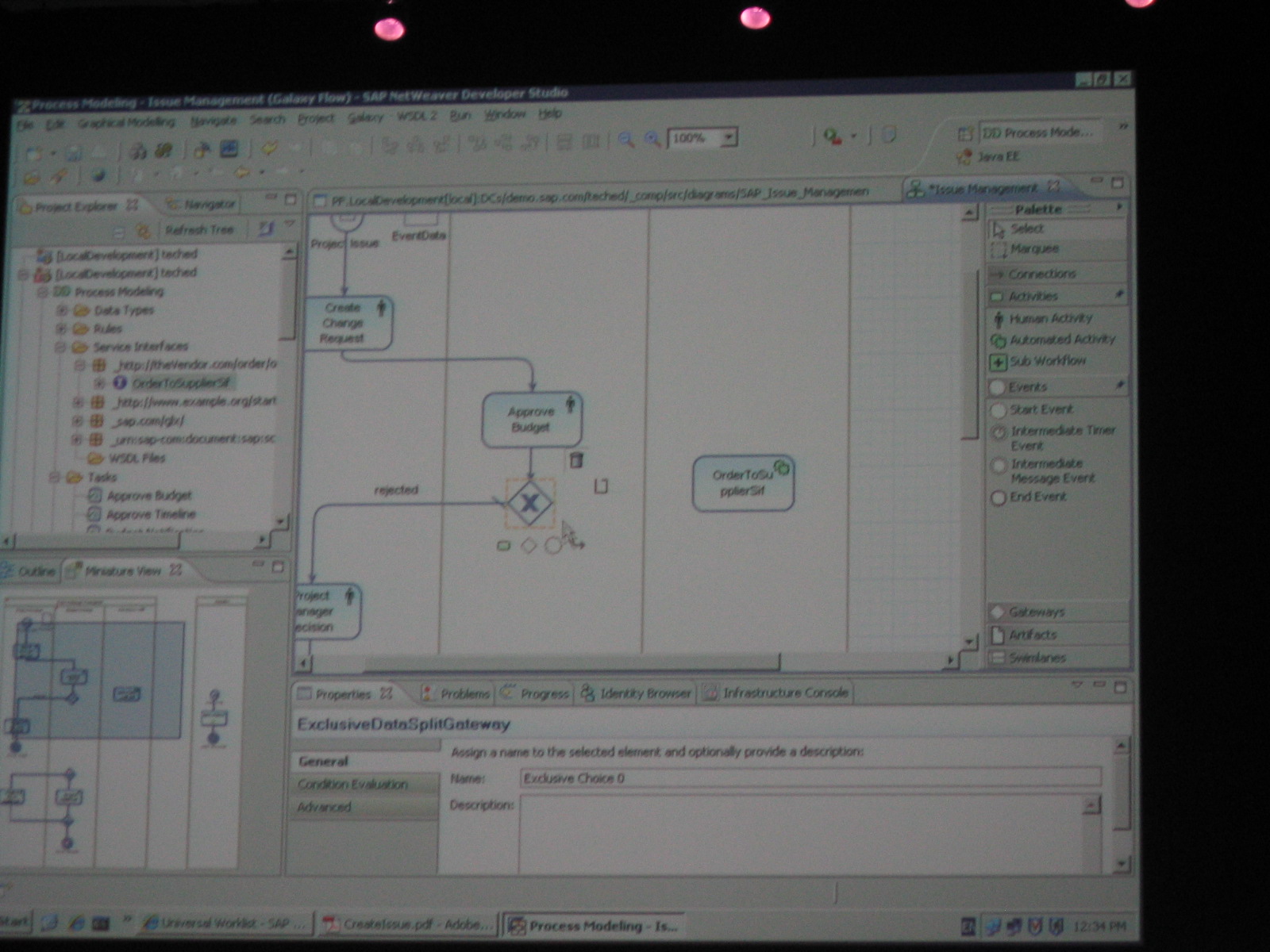 In the demo, it only took minutes to drag and drop the desired process components into place, map it to relevant data, and set up the needed connections to the supplier so that orders, order confirmations and other vital communication can flow freely between the systems.
"I'm amazed at the fundamental change of this compared to what we are using now," said Clint Friesen, ABAP developer at Antioch Company in Sinclair, Minnesota. "We're on R/3 4.7 Enterprise right now, and thanks to this I definitely see a lot of benefits for our team in the future."
Blogger Jeff Nolan shares the sunny sentiment in his blog.
"The visual modeling tool that is part of CE reflects a long held view that Vishal has that abstractions of processes as services does not require the developer to tradeoff functionality or SOA governance," Nolan said. "The promise of SOA is that by weakening the rigid coupling of the components, customers will benefit from cheaper and faster delivery of services to users, services that better match to their requirements."
Matt Danielsson
Editor