Nov 3 2011 7:24PM GMT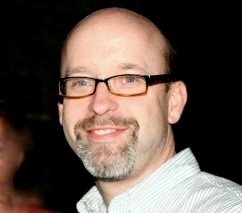 Profile: Todd Morrison
While Hillel Sackstein won't upgrade his company to BusinessOne 8.82 for another month or two, he already approves of a number of changes that SAP has made to the application, namely the ability to track multi-channel marketing campaigns.
"This is the one [enhancement] we're going to get the most out of," said Sackstein, the president of Virtual Graffiti, a California-based provider of software applications and consulting services that specializes in network security.
Although Virtual Graffiti went live on BusinessOne a couple of years ago, it had been holding onto Microsoft Dynamics CRM, waiting for SAP to offer the same campaign management functionality. Just back from a BusinessOne conference where he was able to learn more about the entire slate of enhancements, Sackstein figures SAP has finally gotten around to delivering what he needs, especially since the company's business model is heavily reliant on marketing campaigns.
Sackstein said that with minor modifications, the SAP CRM module is able to track any invoice tied to any campaign – anything from printing costs for a mailer, to room rentals for sales presentation breakfast meetings.  Then there's the roughly $1 million the company spends on Google ads a year.  When a sales lead comes in, it's tied to one of those campaigns, so that the company can see how much it's spent on those campaigns, versus how much it's getting in return.
"It kind of completes the circle," Sackstein said.
While Microsoft was able to track spending on marketing campaigns, Sackstein's company couldn't integrate it into their accounting operations, meaning that costs were tracked separately, Sackstein said.  Once everything is configured with the new system and the modifications are made, Sackstein said, all that information will then live in the company's ERP.