---
October 28, 2010 4:46 PM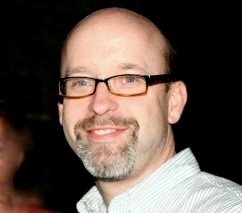 Profile: Todd Morrison
When you think of software roadmaps, do you think of peace of mind? Predictability? If none of those things ring true, you're not alone. That's because an overwhelming 85% of IT directors in the UK say they're frustrated by the lack of clear vendor roadmaps needed to make informed decisions...
October 7, 2010 7:55 PM
I feel it's time for a little acquisition speculation -- and no, I'm not going to belabor HP and SAP rumor.
---
October 2, 2010 4:24 PM
This past week, I had the opportunity to speak with Andreas Oczko, DSAG Executive Board Member, department operations/service and support. DSAG is the SAP user group for Germany, Austria and Switzerland. I was interested to hear what DSAG thought about SAP's strategy. DSAG has made its share...
---