---
October 3, 2007 7:04 PM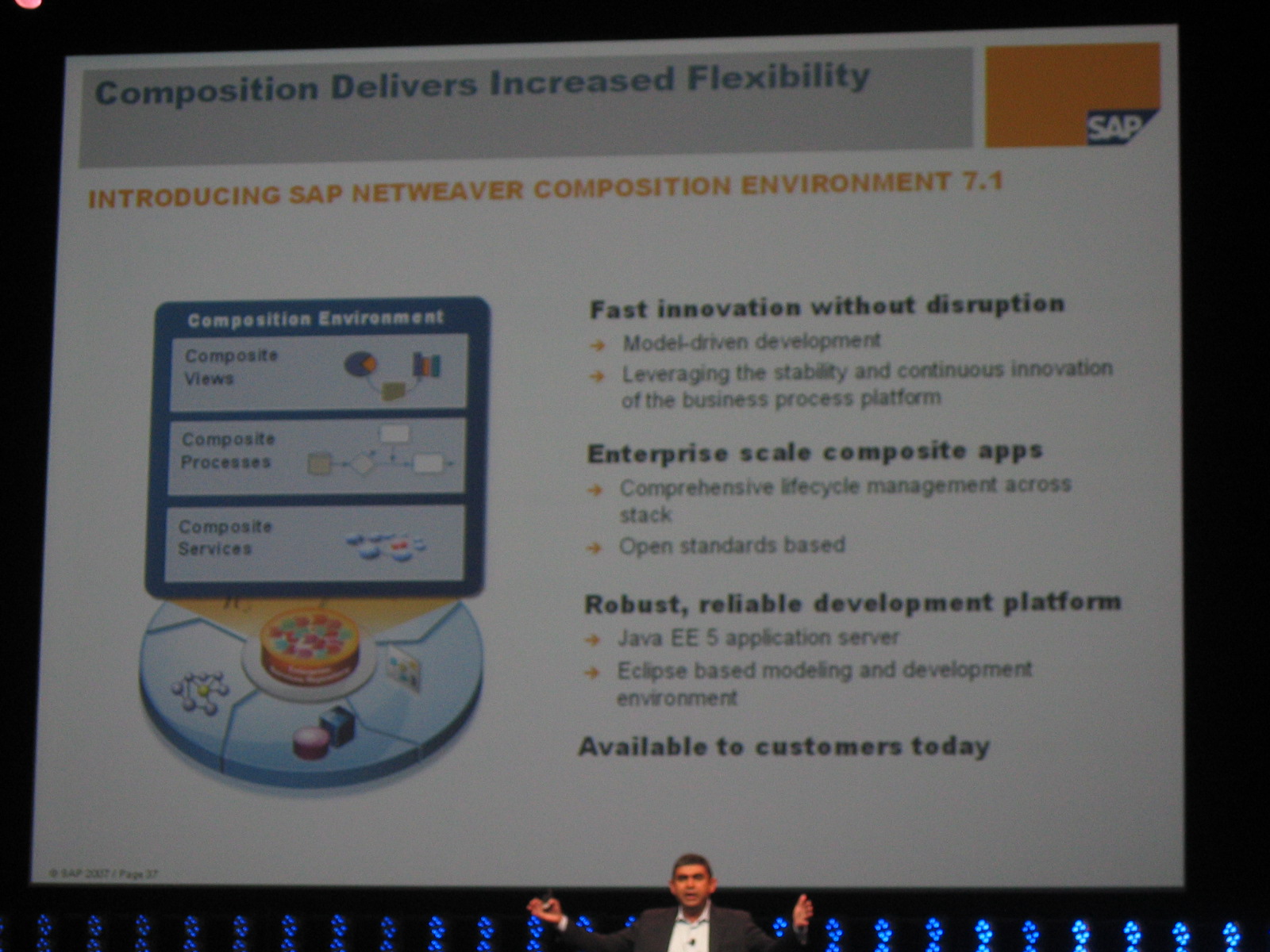 As...
October 3, 2007 12:57 PM
Yesterday's TechEd keynote featured a demo of the "visual modeling tool of the future," where business process folks will be able to draw up processes like they would on a whiteboard while the SAP...
---
October 2, 2007 6:08 PM
The value of formal certification differ quite a bit depending on your situation. A formal certificate may be the golden ticket to getting a foot in the door for a junior position. However, "Practical experience is King" is the mantra most of our experts rely on. "If you can show two or more years...
---
October 2, 2007 2:03 PM
One interesting...
---
October 2, 2007 1:36 PM
As you may recall, SAP recently decided to run a case study contest where SAP shops shared SOA success stories for a chance to win cash prizes. The contest only ran for six weeks, but yielded some 33,000...
---
October 1, 2007 10:26 PM
You may remember SDN day at last year's TechEd event, where the SAP Developer Network pulled together some helpful resources to bring SDN members and others up to speed on the technical side of SAP. This year's pre-event day was renamed to simply "community day", which turned out to be a pretty...
---