Mar 19 2012 3:37PM GMT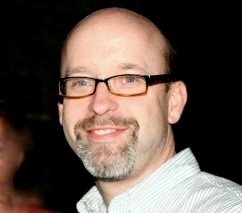 Profile: Todd Morrison
Stephen Goldsmith is a believer that cool new technology isn't necessarily limited to private enterprise, and in many ways, the former New York City Deputy Mayor for Operations is right.
At the SAP Run Better Tour in Washington, DC, Goldsmith talked about how the NYC government was able to use analytics software to examine the city's non-emergency 311 call records. The calls run the gamut, covering everything from minor accidents to noise complaints.  As you can imagine, the city gets tons of those — nearly 20,000 per year.
The city began analyzing the data in search of "outliers" – unique trends that might not be explained away by ordinary human behavior or the more mundane ebb and flow of metropolitan life, and could therefore be fixed.
The situation has turned out to be a pretty interesting exercise in what's possible with "big data" even at the municipal level.  In one case, they found there were an inordinate amount of pedestrian accidents at one intersection.  When they went looking for answers, they found that most of the accidents involved elderly folks crossing from an assisted living facility to the pharmacy across the street.  The accidents were caused by a crossing signal that was too short to allow the residents enough time to cross.  Problem fixed.
Individually, it may be hard to see trends in those single events, but patterns emerge when the incidents are analyzed and compared with other data sets, Goldsmith said. The trick is to take the data and, when possible, share it with the dozens of neighborhood associations spread across the city. Those associations are made of people who know the area better than anyone else and can help the city better understand why problems are occurring, Goldsmith said.
"They like to complain," Goldsmith said of the neighborhood groups, "but they also like to solve problems."