Mar 26 2014 5:27PM GMT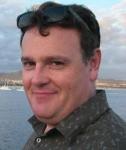 Profile: Clinton Jones
I just returned from the SAP Insider Financials 2014 in Orlando and apart from attending a number of SAP customers speaking sessions I also attended several sessions conducted by SAP. Part of the agenda for these sessions was to encourage SAP customers to evaluate the NewGL.
I had previously taken a look at Johannes Le Roux's  slideshare deck on Migration to the New GL and noticed on slide 16 that he described that the Migration to the New GL would have reporting gaps that could be addressed by Excel based reporting tools like E-Server and Spreadsheet server.
I guess in my mind the question was, is that a practical way to address the reporting challenge and should companies consider converting historical data or is that seen as impractical and risky?   Additionally, what are businesses really trying to report?
In a follow on dialog with Le Roux he indicated  that history migration is not an option so you will need some type of database to do comparison reporting – BW, HANA etc. He felt unsure that Microsoft Excel would work unless you download all the history and current data to a central server datamart.
I also know that in discussions with Winshuttlecustomers, a good number have already made the move to NewGL but a great many are also still using Classic and have no upcoming plans to switch for this and other reasons.
That said, a lot of the impetus behind evaluating the NewGL is being driven around the convergence of accounting standards, in particular the adoption of IFRS over GAAP or local GAAP or in parallel.
The push to the NewGL
The adoption of IFRS requires impacted enterprises to report under IFRS and local Generally Accepted Accounting Principles (GAAP) in parallel for a period of at least one year before the final change-over date.
This requires multi-GAAP accounting and reporting capabilities in the finance systems which can be a challenge with Classic GL.
Embedding IFRS changes into the ERP is the preferred option in the long term and there are alternative approaches that involve managing IFRS changes outside the ERP system but these would often be considered less acceptable from an audit standpoint.
An alternative to changing the SAP system and adopting the NEW-GL is to post local GAAP adjustment to an IFRS configured system. This approach helps adoption by making top side adjustments and is potentially cheaper and faster to implement than the other two possible options for SAP systems as no software upgrade is required.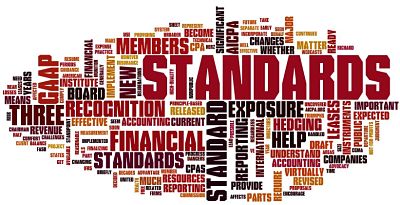 The problem with this approach would be the impact on the GL close process timing. There is extensive manual compilation outside the SAP application to determine journal entries. There would be a need for controls to pass audits and customization of the SAP system in order to create and feed data at an appropriately accurate and granular level. This is one of the reasons that external reconciliation and period-close solutions like Trintech and Blackline are so popular.
This approach further entails a high cost in sustainment of reporting and reconciliation – so, retaining Classic GL is quick to implement but difficult to sustain in the long term as it is mostly manual and impacts close processes and reconciliations.
From 2005 onwards, consolidated financial statements of listed European companies have had to comply with IFRS (IAS). Many German companies began adopting those standards in the 1990s, on a voluntary basis, because of their need to access international capital funding. Spanish companies, by contrast, are not permitted to adopt IFRS before 2005. So for some companies at least, the matter is a moot point but for the remainder, plans will need to be put in place to get ready for a move at a fiscal year end.
What's in a name?
The NewGL is also known as FlexGL, New-GL and Flex-GL. The official name of the parallel Lodger is the SAP General Ledger and it enables combining Classic, Profit Center and Special Purpose Ledgers into a new environment.
Several sessions at the Financials show specifically targeted conversations around the NewGL but also made mention of the up and coming Smart Accounting that is to be offered with HANA.
On HANA the new accounting model will be referred to as Smart Accounting or Smart Financials though the final descriptor is not yet set. On HANA the promise is lightning fast continuous reconciliation.
You can read more on this by checking out this supplementary content: