Jun 6 2014 8:34PM GMT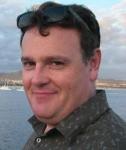 Profile: Clinton Jones
Tags: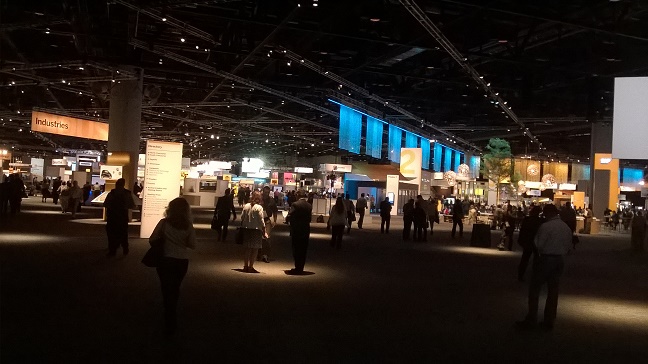 SAP and ASUG's annual love fest is over now though undoubtedly the blogs, press releases and twittersphere will continue to trail with summaries and tweets and of course I do look forward to some of the show floor footage appearing on Youtube.
As with all shows of this nature it seems that the conclusions on success have mixed views from different spheres. As an employee of Winshuttle I was fortunate to be able to attend and participate in some of those conversations with partners, SAP employees and customers.
2014 from my vantage point has to have been the most confusing year imaginable for delegates to SapphireNow. In the past three of four years there has been some confusion but this year seems to have taken the cake.
In prior years we would have conversations with BusinessOne customers and sadly inform them that we had nothing to help them with their challenges in the SAP space.
Those focused purely on enterprise reporting didn't seem to grasp the nuance between tactical and strategic reporting and so were left with their BOBJ, BI/BW or Crystal Reports stuff.
The Successfactors set had their own set of challenges just getting core ERP to talk to SF in a synchronous, seamless and reliable way without having to make gigantic investments and we didn't really have much to say to them either.
This year many people came up saying, "we're running HANA" and we want to see how you can help us with HANA data and Excel.
When you probed them further on this, it seemed they were somewhat committed to using HANA as a platform – but their core back office operational processes were still happening elsewhere, often not even in SAP ERP.
What they were looking for, was a way to feed HANA with data from disparate sources like Excel without having to dive into developing static interfaces for every data source and without having to work with text files .
The elephant in the room
Just as for 2013, 2014 SapphireNow was about HANA and the Cloud and SAP's big play to be a major Cloud player.
However when you scrape aside all the fluffy marketing stuff, my sense is that at the core the fundamental problems still remain. There is an elephant in the room and marketing and to some extent engineering aren't sure where to start with dealing with it. How can any SAP ERP customer really leverage this new stuff in a really meaningful way with what they are using?
For many, the central nervous system is core ERP and with the exception of a few newcomers to SAP, this remains an on premise behemoth probably running on a database other than HANA – it seems then that it is almost impossible to shift without a major reinvestment.  Such a reinvestment has many aspects including consulting services around data migration, buying new hardware, rejigging application logic and in some instances complete business process reengineering.
What I heard from attendees was that moving from an existing installation to a 'better one' that reaps all the benefits of HANA and Fiori with mobility and analytics, they may as well treat their existing SAP installation as a 'legacy' system and consider the shift as a full blown SAP implementation project anew.
Getting funding for SAP renewal initiatives, even in a business climate that seems fairly buoyant, strikes me as a hard sell to the board. Particularly since it is likely the board understood that they invested in SAP in the first place to be a scalable flexible platform for years to come.
Feeding the beast
While the declaration is now that new face-paint like Fiori is available at no extra cost to existing application licensed users it seems that for many delegates this was a bit of a "huh?". In part because there are some critical application and BASIS layer prerequisites and on the other hand, because Fiori doesn't yet cover all the scenarios that a business might want to beautify or simplify -so frustrations with initial low adoption rates may continue for some time to come, but more importantly, how this relates to everything else may not be very obvious.
For executive management it will certainly hold some appeal but for the backoffice it will likely be as successful (useful)  as Personas, ESS, MSS, the NWBC and Portal transactions. The backoffice is data-centric – Fiori and usability approaches are about finessing the user experience to make things intuitive and easy to navigate and use not about feeding the ERP beast.
Fiori is more contemporary, more consumable and more UX-centric but to be a broadly usable reality there needs to be a catch up in the infrastructure space. The real question will be whether new revenue generating or cost reducing initiatives will be viewed as more valuable investment forums for IT spend than an investment in making SAP more accessible and consumable to business leaders.
All Your Base Are Belong to Us
The SAP portfolio of product offerings in 2014 is substantial but the problem is that while a lot of ground is covered, not many of the solutions play nicely with one another.
For the red headed step children that form part of the SAP product family, Fiori is not really that interesting – except perhaps for SuccessFactors and some aspects of the analytics space (alternative ways to access BI/BW/BOBJ data) though this will undoubtedly all change in the future – this seems in part due to the continued poor integration and unification of the disparate technologies.
Given all the other mobility offerings out there it is difficult to understand which ones will be retained and developed, continue to be supported, or killed off altogether by SAP.
With so many different kinds of customers with different interests in the fold, so to speak, SAP has become the IBM of the new millennium with a burgeoning portfolio of disparate offerings that cover a broad swathe of industry segments and functionality – a portfolio of solutions that is even larger when seen with funding by SAP Ventures.
John Appleby actually gave a pretty good summary of the current play in his assessment of the implications of CTO Vishal Sikka's departure for SAP AG and its focus and innovation on SAP's SCN in May 2014.
It is hardly surprising then that partners and customers alike struggle to sift through one another's' exact position in order to find common ground – I for one know that getting to a mutual understanding of need and solution and clarity in understanding is becoming increasingly difficult.