Oct 8 2013 3:41PM GMT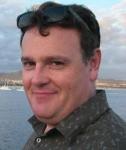 Profile: Clinton Jones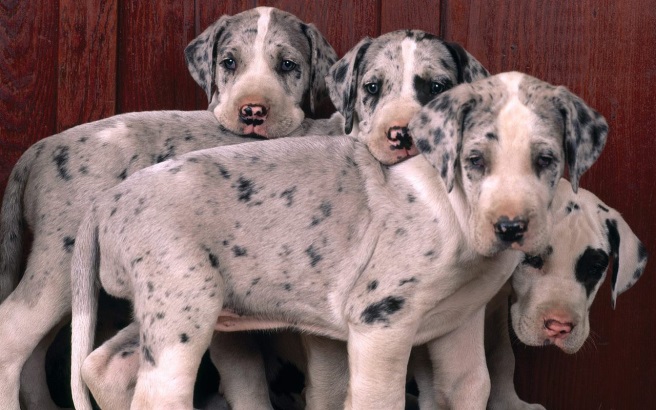 Speak to any CIO or head of IT at a company that owns a full portfolio of SAP products and you will likely hear a mix of comments and sentiments.
Probably the most significant comment that you will hear, will be the commentary that the producst are a mish-mash of technologies without any specific cohesiveness and without a particularly consistent set of underlying technologies or a consistent user experience. In some respects that is true but in other respects that is quite untrue. Consider an early post made on SCN back in 2004 by Karin Schattka in which she plausibly demonstrated the apparent mish-mash of technologies even in use at that time, being credibly rendered either in the NetWeaver Portal or subsequently in the NWBC.
Of particular importance would probably be the fact that the portfolio of acquired technologies has the most acute differences of all the products in the SAP portfolio but even that is only a half truth – many have ABAP as a core underpinning technology or at least connect with ABAP systems using conventional methods or PI/XI interfaces and now even Gateway can be used. The real challenges is that different user needs need to be serviced by different technologies and approaches and innovation doesn't have to be purely homed in the world of ABAP. For hard core ABAP developers that is preferable, and from an operations perspective, avoiding an army of disparate skillsets is good for keeping the IT headcount numbers down.  But it seems SAP has a plan for changing and improving all that.
One could easily critique the differences between ERP, CRM, APO and SRM but at least at their core they have some fundamental design aspects that still remain somewhat aligned with the original concept of the R/3 Business Suite and the subsequent versions but products like B1 for the SMB market, Ariba, SuccessFactors, ByDesign, MDM, StreamWorks, Syclo, Sybase and the BusinessObjects BI portfolio are so wildly different from the original concept that one wonders at why they were ever acquired to be part of the total portfolio offering.
5  Core focus Areas
Just as an industrial giant like BMW manufacturer could produce, motorcycles, automobiles, pick up trucks, good trucks, buses and aeroplane engines, so too, a software company can have a portfolio of products that are not necessarily all fully integrated and not necessarily all complementary – some products will be built for specific segments without synergies with others. Having a spread of technologies moves that business closer to being a one stop shop for all technologies that a business given might need.
SAP today very clearly goes after five areas, the classic Business Applications, Databases and pure technology solutions, Analytics, the Cloud and Mobile.
All areas overlap in some respects but for newcomers to the vendor the main draw is often the business applications for which SAP is the most renowned. Of late much has been made in the press of the  in-memory computing option of SAP HANA as an alternative database to contenders like the Oracle and Microsoft SQLServer RDBMS but in the less publicized circles of Human Capital Management and Human Resources, SAP made big waves with the acquisition of SuccessFactors.
My recent visit to Budapest to the Deloitte Shared Services Conference  courtesy of Winshuttle involved a number of conversations with leaders in the HCM space for multinationals and when questioned on whether they had SuccessFactors in play or were planning to implement, many of the responses were a 'no' and a 'we're going to wait and see' – when I probed them further it seems that the integration aspects were still the area that they were the most uncertain about.  In-Memory computing didn't come up though it is probably in there somewhere. Consider why, and you'll understand, that business users, who were the primary attendees at the conference, don't care about the underlying machinery, they care about the comfort of the ride.
Those that had implemented SAP's Business Applications HR modules for example didn't see any changes coming that would be of particular concern and of course those who had implemented the original version of SAP's performance management module were generally unimpressed but the SuccessFactors acquisition presented a whole raft of new opportunities that were constantly under consideration but not yet decided upon, there was no compelling event as yet that was forcing their hand. Does that mean that they're holding back on SAP investment? Quite the contrary, they're exploring additional avenues that may or may not involve expanding existing uses or adoption of different SAP products.
In selecting any technology it seems that enterprises look at a number of variables among them:
The business need
What the market is offering
The reputation of the vendor
The cohesiveness of the vendor's product portfolio
What peers are doing
Although the last point is often claimed to be a non-criteria, we know from past experience that demonstrating that a competitor or seeing our competitors with a particular technology spawns envy and as a consequence observing and identifying what peers and competitors are doing and investing in, is part of the evaluation criteria. Many companies it seems, are seriously looking at HANA as an under-pinning technology so that they can run their systems cheaper, deal with one vendor (choke one throat) and improve ERP and analytics performance, if its on the cloud, great, but in all likelihood a hybrid approach of mixed cloud and on premise technologies will do.
The first three variables in the list speak for themselves and of course SAP has a strong brand and reputation In the market but the cohesiveness is where things seems to unravel a little. Analyst Elizabeth Hedstrom Henlin  of TBR wrote some time back that "SAP is in a strong position across core and new addressable markets." The portfolio address diverse customer needs and are backed by some proof points in support of integration.   Henlin also said she see SAP's mobile division as being  the heart of SAP's growth to date, with the acquisitions of Syclo and Sybase serving as the core of an applications-led, horizontal approach to mobility that touches and integrates SAP's diverse portfolio and go-to-market strategy. So back then, in 2012 at least, it seems mobile was the flavor of the day – logically that won't have changed, even if you change core underlying technology like the database, even if you push infrastructure to the cloud, even if you add analytics… you need a user experience and in all likelihood, mobile needs to be part of that, so there  is some clear logic to having a mobility offering that works seamlessly with all of the others.
Herding the developer cats – Vishal Sikka is the man !
As recently as July again Henlin  stated that SAP's alignment of development entirely under Vishal Sikka brought the promise of increased speed within the expansion and strategic growth of the product portfolio and ongoing restructuring of SAP's product teams to integrate on- and off-premises resources was the critical asset for SAP to sustain growth into 2014. So what did that all mean? Consolidation?
Just like every technology company, SAP's engineering teams suffer from that bipolarity associated with wanting to work on the cool stuff but also needing to fix and maintain old stuff. The latter is the uncool but necessary stuff but this doesn't appear to be part of Sikka's portfolio right now. It is important to mention sustainment though, after-all the maintenance revenue stream that pays for the fixing of old stuff and that is a large chunk of change in SAP's annual coffer collections.
Sikka's realigning of SAP's R&D functions are likely all focused on the new hip stuff, but there's a need for oversight on the sustainment too, so in all likelihood there's an element of dominion in his role there too.
Let's look at another couple of pups in the litter.
When we then look at Enrico Camerinelli's comments on Ariba this seems to align with the above but he does suggest that SAP's acquisition of Ariba was purely about driving existing shareholder value.  Ariba's pre acquisition shareholders enjoyed a one-off  premium of nearly 20% over the company's share value when the company was acquired by SAP and SAP secured a specialized and highly populated B2B network into which it was able to expand its market reach. He feels then, that there isn't really a commitment to facilitating any kind of integrated B2B financial supply chain and his comments are based on SAP's inability to articulate a clear strategy on how it intends to leverage the Ariba acquisition for financial services.
HANA on the other hand continues to be where the big focus will continue to be and the remaining products in the portfolio will be offered but given less consideration in the media and show-and-tells; Greg Chase commented this week how more than a third of the offerings, a stunning 263 items at the upcoming SAP Teched Las Vegas  in the US are HANA related –  a big focus on Analytics, Big Data and In-Memory Computing. Only 5 mention Ariba and 23 SuccessFactors.
KXEN doesn't feature at all but this is hardly suprising given that the acquisition is only recent news. KXEN technology at least has pertinence in the analytics, bigdata and HANA play.
With SAP's portfolio continuing to grow one can only wonder at the spectacles that Sikka will be able to pull out of the proverbial magician's hat as he continues to remould R&D at SAP, perhaps these puppies aren't as ugly as you think and what we have is the establishment of a hunting pack positioning itself for presenting businesses with a new perspective on how business can buy and use SAP and enterprise technology to be successful.