Sep 12 2013 6:18AM GMT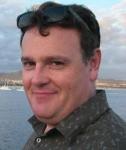 Profile: Clinton Jones
The launch of Fiori and Screen Personas by SAP represent an interesting commentary on how customers use SAP and how SAP is actively pursuing initiatives to improve the user experience. For many years SAP has been a much maligned product from a user experience perspective. This is hardly a surprise given the complexity and functionality that the leading ERP product affords a dizzying array of industry segments. Fiori and Screen Personas could be easily thought of as alternatives to one another but in reality they tackle different aspects of accessibility and usability. It is easy to consider this as "lipstick on the proverbial pig" but when you consider the strategy and the actual application, the products actually provide much more.
At the time of writing Fiori is a collection of 25 web applications for the most common business functions, such as workflow approvals, information lookups, and self-service tasks. These apps include HTML and JavaScript code which are supported by ABAP on the SAP backend. A core focus is making SAP processes available to a wide audience on a wide array of platforms. There's a strong focus on the user experience and make functions accessible. These applications are extensible in a pure HTML scenario and as SMP for mobile.
Importantly, Fiori is based on SAP's UI5 framework a common UI development environment for all SAP products which is a departure from some historical approaches where Java and ABAP development were undertaken independently of one another. As such the FIORI apps are therefore hybrids – based on the web technologies ( HTML5, CSS, Javascript ) and therefore able to work on mobile platforms in browsers and specialized desktop clients like the NWBC.
A prerequisite for Fiori is the presence of the Netweaver Gateway. The applications are priced per user for the bundle with some prerequisite licensing requirements.
Screen Personas tackle a different problem, namely the complexity of the existing SAP UI. Here, a number of different third party products, custom development and customization have developed over the years to simplify the overall user experience of core SAP functionality. Products like GUIXT on the SAP GUI client and Winshuttle for Microsoft Excel made large inroads in reducing the number of fields that a user needed to touch in order to complete a transaction in SAP however with Screen Personas the approach enables the implementation of group and user specific focused user-experience management in a centralized way that leverages existing organizational and security models in SAP.
SAP positions Sscreen Personas as "Personalization without Programming". Using a simple drag and drop approach to screen design, users can modify many common SAP GUI screens to make them more usable and visually appealing. Prior to this product being made available, custom development or a third party product would have been the only choice available to simplify the user experience. Users leverage Screen Personas through the internet browser or NWBC. SAP Screen Personas works on most standard SAP GUI Dynpro screens but does not work for WebDynpro applications such as SAP SRM or the SAP CRM Web Client User.
Prerequisites are SAP Innovation Kernel, Release 7.21 and at present only English and German only are supported. Personas is licensed on a per-user basis. Users are defined as anyone that uses a modified screen and licenses. There is no developer license for people that build Personas screens. This is included in the license. Authorizations are handled in the backend and all authorization steps happen the same way whether you use Personas, the SAP WebGUI, or the SAP GUI.